I swear I'm not obsessed!
Or maybe I am? Who really cares, amiright?! I can think of worse things to be obsessed with! TBH, a maxi dress is pretty high up on the obsession list… along with bagels, shoes, and adult coloring books. I'm fairly certain that there's no such thing as too many of any of these.
ICYMI, I shared 10 Reasons to Love Maxi Dresses on the blog a couple weeks ago. If ya didn't catch it, where the heck have you been?! Heres's a quick recap: faster bathroom breaks so your date doesn't wonder what on earth you've been doing in there for 10 minutes, eat more cheeseburgers, don't shave your legs, and more!
Aside from the usual reasons to love maxi's, they've also been a lifesaver since I broke my foot last week. Yep, I fell down the stairs and broke my foot just in time for summer . Because it wasn't too bad of a break I'll be back to walking and hiking in a month or so! Yaasss Queen!!! In the meantime, we've been doing a looootttt of off roading.
Here are a few videos from this past weekend:
Pretty fun, right? Sometime's when we drive down crazy roads like that I can't help but laugh thinking back to the first time I visited Colorado. My boyfriend Mike moved to Aspen last May for his job. I didn't move with him initially because we weren't sure if it was going to be a 3 month thing or a long term thing so I held down the fort in Florida. Once he got settled I flew out to visit him.
My First Trip to Aspen
I flew into the Denver airport which is about a 4-5 hour drive from Aspen depending on the weather. For those of you who haven't been to Colorado, Denver is suuuper flat but Aspen is up in the Rocky Mountains. There's kind of a running joke that back in the day some of the people who were heading west got to Denver (which wasn't actually Denver back then), saw the Rocky Mountains, and said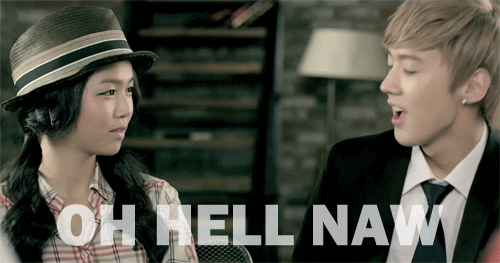 They stayed right where they were and that's how Denver came to be. The thing about the Rocky Mountains is if you can't drive across the mountains, you have to go around them. From Denver, there are two ways to get to Aspen. You can take two main highways around a bunch of mountains or you can take one highway and Independence Pass straight across the mountains. Independence Pass is faster, way more scenic, and waaaayyyy more sketchy. Because of the snow, the pass is only open during warmer months.
The Scenic Route
Mike told me we were going to take the scenic route to Aspen but he didn't warn me about what I was actually in store for (he knows me so well, I definitely would have protested).
Oh. My. Gosh. My first ride across Independence Pass was soooo scary but totally worth it because the views are just amazing. I'm honestly surprised I didn't pee in my pants though haha. For those of you who haven't noticed, I'm a bit of a control freak. Needless to say, sitting in the passenger seat as you drive along the ridge of a mountain is not the ideal place for a control freak. Especially when you look down and see nothing but fast moving white water and lots and lots of trees.
The more we do it, the more comfortable I get. And honestly, learning how to loosen up my reigns and be okay with not being in control has been so helpful when it comes to coping with my anxiety.
Back on subject, getting dressed with a big clunky boot has been less than fabulous so I've been wearing maxi dresses to cover it up. These 10 maxi's are perfect for summer and wayyyy high up on my wishlist!
10 Maxi Dresses that you Need ASAP:
Which one is your favorite? Am I missing any good ones? Let me know in the comments below!