Someone send help! I can't stop yaasssing 
It all started as a joke. Just a few weeks ago on a snowy day in May. And I mean SNOWY. That day was a sassy one for me. From the minute I opened my eyes and saw 6 inches of fresh spring snow piled up on our patio, I just could not keep it together. Something about bright, white, fluffy mid-spring snow gives me a serious case of the sillies.
When this happens, all bets are off. We're talking wet willy giving, raspberry blowing, straight up annoying anyone in my line of fire case of the sillies. I can't help it. It happens from time to time.
*Thank you to my boyfriend Mike for still loving me!*
That night I took a break from annoying Mike to work for a little bit. Mike yelled to me from the kitchen "Hey babe, do you want a glass of wine?" and without even thinking I quickly yelled back… "Yas queen!".
Yas… Queen?…
The words flew out of my mouth before I even knew what I was saying. But once I realized what I said… I wasn't alarmed, I wasn't frightened, and I wasn't even upset. What I felt was peace. Maybe some slight confusion, but peace. It just felt right.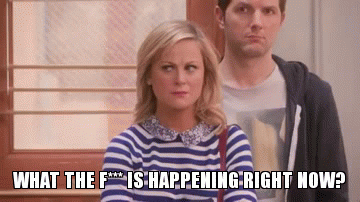 Mike didn't even flinch when I said it so not thinking too much into my recent word spasm, we continued on with our night. Later on while Mike and I were watching TV, an overwhelming craving for Oreos came over me. After about 15 seconds of contemplation, I decided that an Oreo break was totally worth missing the last bit of the House of Cards episode we were watching. Obviously.
Heading to the kitchen, I yelled to Mike "Hey babe, do you want some Oreos?" Without even skipping a beat, he replied "Yas queen!" and then it was ON!!!
Pass the remote. Yas queen!
Wanna go for a hike? Yas queen!!
Should we get donuts? Hell yas queen!!!
And now we can't stop. Truth be told, I've never been a yasser. I've always stood firmly against yassing and baeing but now I just can't seem to help myself. It just feels. so. right. Soo… In honor of my love for summer, shoes, and yassing I'm sharing 15 fun summer shoes!
15 Fun Summer Shoes Under $50 that will make you YAASSS!!!
**anything marked over $50 is currently on sale at ASOS**