You know those people who are like…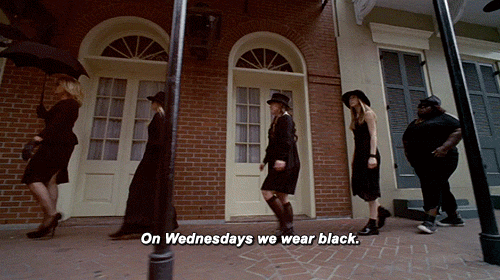 but it kinda seems like they think every day is Wednesday? Yep, I'm not one of those people! I. LOVE. COLOR. If you ask me, the more color the better.
Adding color to your wardrobe is an easy way to brighten up your day without even trying! You can find me in color all year round but I definitely go color crazy come spring/summer time. Bright colors and pretty pastels just make me so stinkin' happy.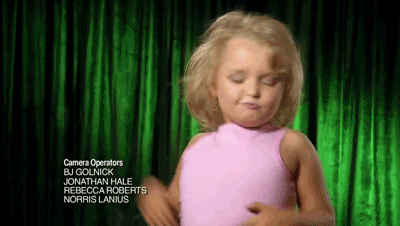 If you wear black all-day-err-day, then it's time for a little color pick me up!
5 Ways to Add Color to your Wardrobe
Adding #color to your wardrobe is an easy way to #brightenyourday without even trying! Click To Tweet
1. Bandana/Neckercheif
Bandana's make a great accessory and they are such a simple way to add some color to your look. Tie it around your neck, your wrist, your ankle (no, I'm not kidding), attach it to your purse, or just wear it as a plain ol' headband.

2. Jewelry
I feel like this one is a no brainer but I'm still gonna list it. A pair of bright earrings or a fun necklace can instantly bring an all black outfit to life.

3. Belt
If you read this gingham off the shoulder top post then you know how I feel about belts. I freaking love them. Probably one of my favorite accessories. A belt is another easy way to add some color to your outfit and shape your body. Win-Win if you ask me. My personal favorite? A red waist belt.
I know that belts can be off-putting and tricky for some people but I encourage you grab my How to Wear a Belt Guide and give it a shot! If you're not totally sure about how it looks on you, take a picture and email me. I'm always here for style advice!
Download She's Not So Basic's How To Wear a Belt Guide
4. Purse
Wear a colorful purse to add some color to your look. With bags, I almost always invest in neutral bags and find affordable statement bags so I can switch them out more frequently. A few websites I like for affordable bags are:
5. Shoes
Statement shoes are my jam. TBH, I think I own more statement shoes than simple practical shoes. Why? Because it's the easiest way to liven up an outfit.
Think about it… You HAVE to wear shoes. I mean, do what you want… you don't actually have to – but I recommend it. Unless you want to step on a rusty nail and get rushed to the hospital. I know first hand that stepping on a rusty nail is no fun but just in case you were wondering, my injury in these pictures isn't from a nail… I just fell down some stairs.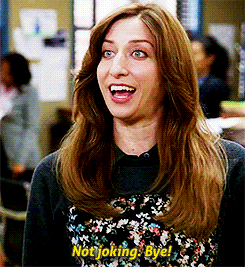 All of the other options on this list make you think a tiny a bit, amiright? Should I go for a statement bib necklace or a simple long pendent? Wait, does this outfit need a necklace? 
Shoes however, are easy. If you're heading out for a day of errands and wearing dark wash jeans with a plain black tee shirt you might want some comfy shoes, right? Maybe some sneaks? A fun pair of statement sneakers are all you really need to liven up the outfit. See… that didn't take much thinking at all! These 15 fun summer shoes will definitely add some color to your wardrobe!
What are some ways you like to brighten up your outfits? Let me know in the comments below!
I'm Michelle, the founder of life & style blog, She's Not So Basic. On the blog I write about all things related to style advice, self-love, finding happiness, and so much more while wearing both my heart and my scars on my sleeve. My path through life has been anything but basic and it's left me feeling lost, lonely, and insecure. Every day is a journey towards feeling confident and finding freedom one not-so-basic outfit at a time. Connect with me to see how we can work together, to tell me your #NotSoBasic story, or just to say hi!