I'm ALWAYS cold. My boyfriend blames it on my 'Florida blood' but let's just call it what it is. We now live in Colorado and it's freaking freezing here! While it may be really cold, I choose to look at it as an opportunity to wear really cute fun layers that I could never wear living in Florida unless, ya know, I was in the market for a super sexy EMT to save me from dying of a heat stroke. Which I wasn't so I never got around to testing out all the fun ways to layer.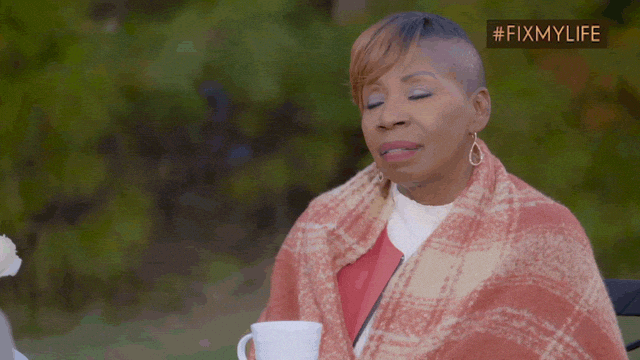 But alas, we moved to Colorado which has totally stepped up my layering game. The thing about where we live is if you're in the shade it's so cold you can feel it in your bones. But the second you step into the sun you instantly feel like you're getting a really big warm hug. Sooo sunshine chasing and layering are kinda a big deal for me out here. Below I've rounded up my top five fun ways to layer this fall/winter!
5 Not So Basic Ways to Layer This Fall/Winter
Striped Turtleneck Under Crew Neck Sweater
(please excuse my messy mid move mirror picture)
I love adding a striped turtleneck under a sweater for a lot of extra warmth and a little extra color! I feel like adding some stripes is always the perfect way to make an outfit pop.
Obviously when we layer, we are looking for extra warmth, but it's always important to make sure you're comfortable in your bottom layer just in case you're too warm and need to take off some pieces. Stripes, especially horitzontal ones can be hard to pull off. Try either this Madewell or this Madewell turtleneck. They are both super soft, super flattering, and super affordable.
Also, just an FYI… the second linked turtleneck tee is on sale and on the bottom right of my website you should find a banner for an extra 30% off Madewell sales. #justsaying
Shop This Look:

Turtleneck Sweater Over Long Sleeve Striped Turtleneck
So basically everything about the last point is true for this point as well except I would swap out the Madewell striped shirts for these J Crew Striped shirts.
It's probably hard to tell but what I did with this outfit is fold the turtleneck part of the striped shirt over the turtleneck part of the sweater. The J Crew striped shirts work a little better for this because they are more form fitting than the Madewell ones and do a really good job of keeping the layers in place.
Once I have the turtleneck adjusted I like to pull the striped sleeves out from under the sweater sleeves and pull the striped shirt down a little in the front for a little extra visibility and outfit popping!
Shop This Look:
Plaid Shirt Under Ladder Sleeve Sweater
The trick with this look is so go for a super soft and slouchy plaid shirt. If you wear a stiff or thick one, it will most likely make you feel bulky when you add the ladder sleeve sweater.
I think a crewneck sweater is perfect for this style of layering because the collar of the plaid shirt should neatly fold over for a kind of preppy-ish style (with a fun ladder sleeve twist!)
A regular button down shirt would also look cute under the sweater but I think the plaid adds some fun color to the look!
Shop This Look:
Hooded Long Sleeve Under Button Down
Business in the front. Laid back in the back. Extra warm everywhere.
I think this way of layering works really well with both a crisp and a soft button down but I am obsessed with this Treasure and Bond button down. So obsessed that I bought it in both colors in comes in. And I bought the white one two sizes too big and attempted to shrink it at home because it was all they had in stock and I NEEDED it to come home with me. That obsessed.
Working from home I don't have a lot of need for button downs but I do have a few for the occasional trade show I attend. It makes me sad to see them sitting in my closet all year long so this kind of layering is a great way to tone them down a bit and get some extra use out of them! This look can also work in the summer with jean shorts and a pair of platform Supergas (and grab the 20% off code on the bottom right of my website!)! Just make just to use a lighter weight hooded long sleeve top. I usually find great ones from Emma and Sam.
And for an extra laid back vibe any time of the year, throw a denim jacket over and pull your hood out to hang over the back over your jacket.
Shop This Look:
V-Neck Tank Top and Cut Out Turtleneck
I like using a cut out turtleneck for this type of layering because I feel like that little extra bit of skin eliminates the bulkiness that comes with layering. And if you're feeling extra layery (<— nope, not a word), throw a crew neck sweater over this outfit. As you move, it will shift a little, exposing a little bit of skin from your chest for a fun and sexy feel.
Alsooooo I hate getting super salesey but I HAVE TO with these boots! They are the comfiest heeled OTK boots I own and they are under $100. I can even get away with wearing them in the snow sometimes… and if you've been reading the blog for a bit, you know I haaateeee heels and snow. Definitely worth checking them out IMO 🙂
Shop This Look:
How are you layering this fall and winter? Tell me in the comments below!
---
Never pay full price when shopping online! Grab my favorite promo codes for online shopping!
I'm Michelle, the founder of life & style blog, She's Not So Basic. On the blog I write about all things related to style advice, self-love, finding happiness, and so much more while wearing both my heart and my scars on my sleeve. My path through life has been anything but basic and it's left me feeling lost, lonely, and insecure. Every day is a journey towards feeling confident and finding freedom one not-so-basic outfit at a time. Connect with me to see how we can work together, to tell me your #NotSoBasic story, or just to say hi!