Sometimes I feel like blasting really happy songs in the car is the mental version of 'putting on my game face'. Does that make sense? Like putting on my brain's game face? Lol oh boy, I swear this post gets better.
Okay, let me try again. I dunno about you, but when I'm in the car driving to go places I have to mentally prepare for where ever I'm going. I like to do this by putting on my brain's game face. AKA blasting happy/sassy songs and singing along.
Related: How To Boost Your Confidence While Running Errands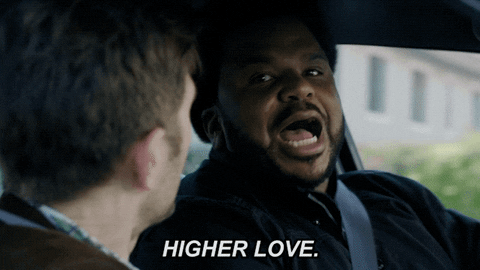 My taste in music is kind of seriously all over the place so I can't totally guarantee that all these songs will make you happy. However they definitely do the trick for me and I'm confident you'll find at least one to love! I literally have a playlist called 'Mental Game Face' and these are 9 of my favorite songs on that playlist. Get your brain's game face on with these happy songs to boost your mood instantly!
9 Songs To Boost Your Mood Instantly
1. Katrina & The Waves – Walking On Sunshine
2. Big Gigantic, GRiZ – Good Times Roll
3. Galantis – Peanut Butter Jelly
4. The Proclaimers – I'm Gonna Be
5. The Darkness – I Believe In A Thing Call Love
6. Mika – Grace Kelly
7. Nonono – Pumping Blood
8. GriZ – It's All Good
9. Major Lazer – Powerful
---
What songs do you like to listen to to boost your mood instantly? Let me know in the comments below!
PS – Just a quick reminder that I am going away for treatment and won't be back until Oct. 8th (hopefully) so I probably won't have any new blog posts published until the week after that. In the meantime, check out some of these top posts on the blog that you may have missed:
Travel Advice:
Do Not Wear These 11 Things When Traveling On a Plane
How To Properly Pack For A Trip
Mental Health:
I Have Mental Illnesses & It's Okay!
3 Simple Daily Habits for Happiness and Getting Out Of A Slump
My Secret Weapon for De-Stressing On The Go
9 Silly First Word Problems That Make Me Grateful
15 Distraction TV Shows for When You're Sad
Style:
11 Closet Staples, Why You Need Them, & Where to Find Them
Life Changing Fashion Hacks You Need To Know
10 Reasons To Wear a Maxi Dress
I'm Michelle, the founder of life & style blog, She's Not So Basic. On the blog I write about all things related to style advice, self-love, finding happiness, and so much more while wearing both my heart and my scars on my sleeve. My path through life has been anything but basic and it's left me feeling lost, lonely, and insecure. Every day is a journey towards feeling confident and finding freedom one not-so-basic outfit at a time. Connect with me to see how we can work together, to tell me your #NotSoBasic story, or just to say hi!