Summer is here and the only thing that could make me happier is if my stupid foot would stop being broken. I mean, come on. Who breaks their foot right when summer is about to start?! If you haven't noticed, I'm kind of obsessed with spring and summer. Dressing for an affordable outdoor summer date can be tough though. You want to look cute and feel confident but also be able to be active and not worry about your outfit.
Summer Dates are my Jam!
I feel like there's so much to do in the summer! Don't get me wrong, winter is great and all when you get to cozy up by a fire – not that I actually do that. I usually put the fireplace screensaver on my TV and call it a day haha. However, I much prefer to get outside, be active, and bask in the sunshine.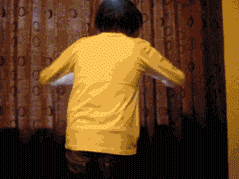 My boyfriend and I lived in separate states last summer so you better believe we are taking full advantage of being together this year. These 5 affordable outdoor summer date ideas are some of our favorite ways to spend time together.
5 Affordable Outdoor Summer Date Ideas and What to Wear
Outdoor Concert
We are so fortunate to live in an area with an amazing music scene. The Snowmass Summer of Free Music Series puts on a free mountainside concert every week. I've noticed that a lot of communities do free concerts as well, you just have to know where to look.
Check your local newspapers, city websites/social media pages, and music venues. Parks and community centers usually have a list of things going on as well. We are really big on not drinking and driving (as everyone should be!!!) so we make sure to figure out a public transportation route for there and back before we head out.
Daytime and nighttime summer concert outfits are pretty easy! For daytime concerts I like to wear jean shorts, a breathable top, and closed toe shoes. If you aren't into jean shorts, I'd go for either a maxi dress/skirt, romper, or soft shorts. Try to avoid shorter dresses and skirts at outdoor concerts because you never know what the wind situation is going to be like. I dunno about you but I'd much rather dance without having to hold my dress down.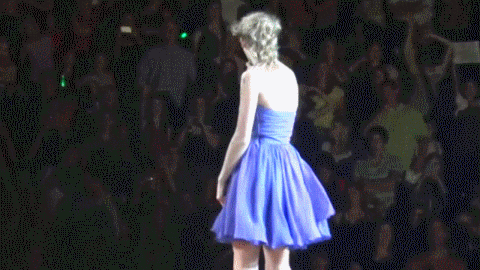 I go for closed toe shoes because most outdoor concerts are in the grass and I don't want to worry about what I'm stepping in. Stepping in ant piles and dog poop kinda sucks either way, but I'd rather be in closed toe shoes if it's going to happen. All the same goes for nighttime concerts but I swap shorts for pants and always bring a jacket or sweater.
Depending on where you live, early evening concerts can be tricky. Here in Aspen it's really hot during the day but as soon as the sun starts going down, you definitely want a jacket. For early evening concerts I wear jeans, a really light top, and closed toe shoes. I either tie a jacket around my waist or put it in a backpack if we bring one.
Outdoor Concert Outfits:
Bike Ride and Picnic
Pack a lunch, hop on your bikes, and go! Don't have a bike? Craigslist is usually a good place to search. I've also see a lot of bikes for sale in my area through the Facebook Marketplace. Mike and I love having lunch in little parks around town. We bring a backpack with a blanket, hammock, coloring book, and bluetooth speaker. We'll just hang out and watch the clouds roll by all afternoon.
I totally get that the normal bike ride outfit would be workout clothes and sneakers but I'd much rather wear something #NotSoBasic. When we go for bike rides and picnics I like to wear high waisted soft shorts/skorts, a light breathable top, and supergas.
I skip jean shorts on bike rides because they can get kinda uncomfortable downstairs…. if ya know what I mean. Also, this isn't the movies. Skip the dress. You're probably just gonna end up flashing half your city. I've found that some rompers are wearable for bike rides and some are just as bad as skirts/dresses. I'd recommend going for a little spin around your driveway to test the water.
*I didn't bike here because my foot is broken but normally we would! 
Learn Something New Together
Experiencing something new with your partner will strengthen your bond. Try to find something new to do together, whether you teach yourselves something or take a class.Experiencing something new with your partner will strengthen your bond. Try to find something new to do together, whether you teach yourselves something or take a class. Click To Tweet A few things Mike and I plan to do this summer are build a camper, prep for an 11 mile hike from Aspen to Crested Butte, and take a photography class or brush up on our skills together around town – depending on the price of classes.
*Fun fact about that hike: You can either hike/drive off road 11 miles from Aspen to Crested Butte across some mountains or you can drive 100+ miles from Aspen to Crested Butte around those mountains.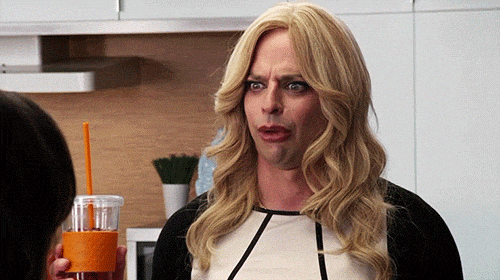 Silly, right?
For super physical things like building a camper or training for a hike, don't even worry about your cute outfit. What's most important is that your body is protected and has everything it needs. While running around town practicing our photography I'd most likely wear a sundress or romper, a denim jacket, and comfy sandals.
Explore Neighboring Towns/Cities
Depending on where you live this can look a little different. If I still lived in South Florida that would mean going to different cities to try new restaurants, bars, and shops. Here in Aspen that is still true but it could also mean driving into a mountain and getting lost in the backcountry for a few hours. Either way, it is really fun to experience new places together.
Mike and I like to make spontaneous stops so I always make sure to dress at least a little cute because I never really know what we'll end up doing when we walk out the front door. Something I always think about when getting dressed is what will wrinkle during a long car ride. Even though I always have my fashion emergency kit in my car I still like to avoid anything that's easily wrinkled. Also, I always bring a jacket with me.
Themed Date Night
Make a list of fun themes that you could dress in with what you already have in your closet (or can order cheap online). Write each theme on a separate card or piece of paper and put all of the themes into a jar. Choose a designated date night and each week pull a different theme out of the jar. Get dressed for that theme and do happy hour and/or appetizers at your favorite roof top bars to catch some vitamin D and hopefully a gorgeous sunset. From there you could go for dinner or just continue restaurant hopping all night long.
Mike and I love to restaurant hop. We get a drink and share an appetizer at one bar and then hop all around downtown until we're full. This can get expensive so make sure you research the best happy hour spots and bar menus in town. We try to fill up during happy hour when prices are reduced.
Themed Date Night Outfit Ideas:
Cowboys and Cowgirls:

Typical Tourist:

Bonus!!!
Need some more date inspiration on top of these 5 affordable outdoor summer date ideas? Download my Spring/Summer and Fall/Winter Date Night Grids for 8 more date ideas and what to wear.
What's your ideal affordable outdoor summer date and what would you wear? Let me know in the comments below!
I'm Michelle, the founder of life & style blog, She's Not So Basic. On the blog I write about all things related to style advice, self-love, finding happiness, and so much more while wearing both my heart and my scars on my sleeve. My path through life has been anything but basic and it's left me feeling lost, lonely, and insecure. Every day is a journey towards feeling confident and finding freedom one not-so-basic outfit at a time. Connect with me to see how we can work together, to tell me your #NotSoBasic story, or just to say hi!