For a long time, I prided myself on leaving my first big girl corporate job after just two years. I left to become my own boss – an entrepreneur. I was so proud of myself that it kind of became my identity. My favorite was when I met new people and they asked what I did for a living. "Oh, I own my own business" I'd tell them. And I'd almost always hear back "Wow, you're so young… that's so impressive, tell me more!". And so I'd go on to tell the story of how I worked my way up from a receptionist at a marketing firm I knew nothing about to making 6 figures in my second year of owning my own business.
I did that for about 4 years and had a pretty good run at it. But I was in an evolving and sketchy industry and I knew it. I knew the money wouldn't be what it was for very long and I started to make plans to pivot my business. At the same time, my depression was at a peak. I was struggling to keep my business alive and to be honest, I was struggling to keep myself alive too and it got to a point where I didn't care.
In June 2017 I decided to take a 6 month sabbatical, and hopefully come back to running my business refreshed and recharged in the new year. During this time I went to a therapy retreat for a week. Then I attended a yoga retreat. And then I did a ton of self care till I was pretty much blue in the face. I did all of the things you should be doing when you reach a point of burn out but it just wasn't enough.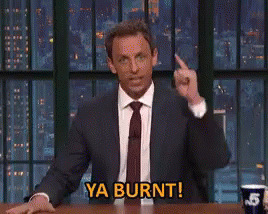 The Realization
Come January 2018 I knew I needed to get back to work. My savings account was getting smaller and smaller each day and that was so not okay with me. But I did not have it in me to go back to running my own business. Something so strong was holding me back from my business and I didn't know what but I knew I needed to start looking for a job again.
Does Having a Corporate Job Make Me A Failure?
Personally, I feel like in this day and age it's all about the 4 hour work week, and if you aren't chasing that… WTF is wrong with you?! My Pinterest feed is covered with work from home and side hustle your way out of your 9-5 pins. But like… what's so wrong with having a 9-5? I fell pray to this mentality which kept me from looking for a job at first. I kept hoping that tomorrow I'd wake up with that itch to get back to work for myself… but it just never came. So I finally got off my butt and made some moves.
After a bit of searching I found a job. A pretty perfect job might I add, but could not help feeling like a failure for taking this corporate job. The job allows me to be both creative and business minded which is right up my alley but day after day I felt like a failure and could not understand why. It took me a long time to make peace with leaving the entrepreneurial life to enter the corporate world. Why? I honestly think it's because everywhere I looked it was all 'side hustle this', 'boss bitch that' and I couldn't help but feel like I've failed by leaving my business to take a job working for someone else. I was letting outside forces determine my happiness.
After sitting down to really dig through my feelings, I realized that there are a lot of benefits to taking a corporate job (other than actually having benefits and being able to afford going to the doctor!). I definitely think I am a life long entrepreneur at heart but at this time in my life, owning a business is not right for me and it's a-okay if owning a business is not right for you either! I now know I'm not a failure for taking a corporate job – and if you have a corporate job/9-5/whatever, neither are you! If anything, we are succeeding thanks to the many benefits provided.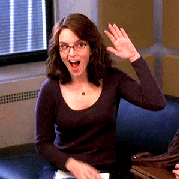 5 Benefits to Having a Corporate Job
Structure + Stability
It's easy to book doctor appointments because I know what my schedule looks like weeks in advance. I also get paid the same time every other week. There's no guessing game or chasing people down for money. Structure is also really helpful for my depression. When I worked for myself, sometimes I wouldn't get out of my pajamas for days. Having a job forces me to get up, get dressed, and present myself in a fashionable manner. Although it doesn't cure my depression, having a defined purpose and somewhere to be definitely helps.
Paid Education
I cannot tell you how much I have learned in the last year at my corporate job. I think I'm mentally ready to go back to running a business but I honestly am not ready to stop learning at this rate. If you're working for a big corporate company, just remember that they did not get there for no reason. They are obviously doing something right and there is definitely a lot to learn. Don't you think it's in your best interest to soak it all in and get a first hand education on how successful businesses run? I totally do!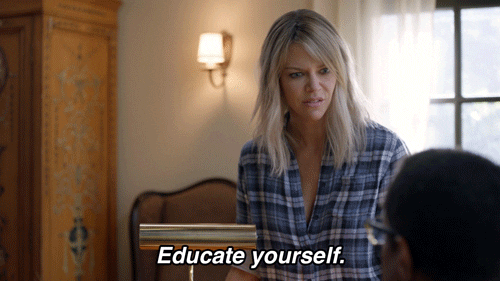 Growth
Vertical and lateral growth are both available at corporate jobs. While it could take years to get your own business off the ground, you get yearly reviews at corporate companies. Those yearly reviews give you a chance to grow. Even before your yearly review, someone in a position above you could leave or get fired and if you've done an amazing job, you could be promoted! It happened to me in just 3 months at my corporate job and now I run the store of one of my life long favorite brands, Free People.
Benefits
Helloooooooooo $15 copays with no deductible. I mean… when I owned my own business I paid $400/month with a $7,000 deductible that I never met. These days… need to go to the hospital? Cool, that'll be $100 please! But obviously the most important is that I can afford to take care of my mental health. I can see a psychologist weekly, psychiatrist monthly, and not cringe at the price of my meds.
Leaving Work at Work
This is probably my favorite perk to having a corporate job. Leaving work at work is nearly impossible when you own your own business. Especially if you're a one person show. The amount of dinners and movies and events I missed out on because I had to be on my phone or computer putting out fires is just ridiculous. Now, when I go home for the day – that's it. Work stays at work and if there are any problems, I can fix them tomorrow. I get to take actual vacations, not vacations where I still have to do a little work every day. Oh, and they're paid!
Do you have corporate job or do you own your own business? What's your favorite part of your job?
Let's talk about it in the comments below!
I'm Michelle, the founder of life & style blog, She's Not So Basic. On the blog I write about all things related to style advice, self-love, finding happiness, and so much more while wearing both my heart and my scars on my sleeve. My path through life has been anything but basic and it's left me feeling lost, lonely, and insecure. Every day is a journey towards feeling confident and finding freedom one not-so-basic outfit at a time. Connect with me to see how we can work together, to tell me your #NotSoBasic story, or just to say hi!