This post is sponsored by Spindrift® and Her Campus Media. All opinions and experiences are my own.
---
I feel like most people have heard of Aspen, Colorado right? Or at least seen Dumb and Dumber? I actually don't fall under the latter category but I've heard it's a really funny movie! *Note to self – actually watch movies before I use them as examples so my boyfriend doesn't have to give me his cliff notes while I'm looking for related GIFs. But here's the thing… if you've got no food, no job, and your pet's heads are falling off… then you need to get out of town…
Buttt… where to go?
.
.
.
.
.
.
.
.
.
Personally, I don't really recommend coming to Aspen if you have no food, no job, and a headless pet. It's rather expensive to survive out here and with that much baggage (or lack thereof), I feel like you're gonna hit the ground running backwards and 15 steps behind. Because it's so expensive and so seasonal out here, one thing people always ask me when I tell them I live here all year round is:
'What's it like to be an Aspen local?'
Well, here are the dirty, dirty deets! During the winter, it's pretty much a winter wonderland and feels like you are living in a fairytale. Or Whoville. I don't know how they do it, but the snow is bright, white, and powdery ALL THE TIME. Even if it hasn't snowed for a week. Most people like to ski and snowboard, but I'm partial to drinking hot toddies and watching really rich old ladies try to walk through the snow in their high heel fur boots. If you like to drink warm alcohol and/or people watch, we should be friends!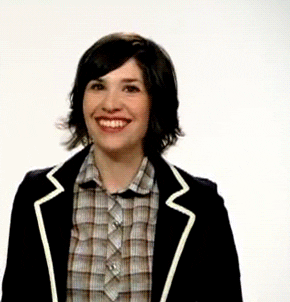 Over the summer, weird things happen but it's an awesome kind of weird! You will find adults gathered to play catch and throw frisbees in the parks (there are over 30 of them in Aspen – parks, not adults. I feel like I shouldn't have to clarify that but you just never know!). You'll see kids playing outside and running around with ice cream cones instead of their faces glued to their phone screens. Even the dogs seem to have quite the pep in their steps.
Once you get over the initial shock of people actually saying hi to you in the grocery line, bears eating cookies out of your refrigerator in the middle of the night, the closest Target being an hour away, and constant dehydration from being 8,000 feet above sea level, you will probably never ever ever want to leave.
Random note: There are only two ways in and out of Aspen but during the winter one of the ways is closed so there's only one way in and out – a roundabout. It's like super common for people to talk about the roundabout when they are trying to give directions. Anyway, I've met locals who have not gone past the roundabout in DECADES. I'm not even joking. That's how awesome Aspen is. (or cursed, but that's a story for a different day)
Staying Hydrated and Keeping It Real
Thanks to Spindrift, I've totally overcome the whole dehydration thing. Unfortunately, the bears in the fridge and Target being way too far away things are still kind of unfixable. You win some, you lose some – amiright?!
Spindrift® is America's first and only sparkling water made with real, squeezed fruit. They are all about keeping it real which is why the water is triple filtered and their fruit is picked directly from family farms before being squeezed into a light, crisp, and slightly pulpy refreshing sparkling water. See a list of products here and find out where to buy Spindrift near you here.
My struggle with drinking water is mostly that I forget to drink it. And when I do actually remember, it's just so boringggg!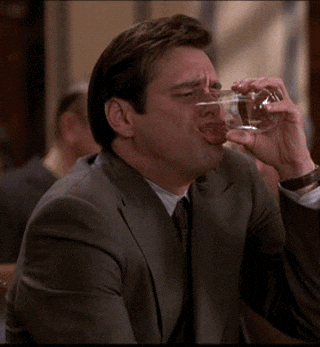 I look forward to staying hydrated throughout the day with Spindrift because the flavors are exciting and enjoyable and NOT in an overbearing, chemical-yyy kind of way. Probs because they use real fruit instead of fake flavors. My personal favorite is Raspberry Lime but Cucumber and Blackberry are both close runner ups. Spindrift = sparkling water + real fruit. Yup, that's it.
A Summer Day in My Life as an Aspen, CO Local
If you've read most of my previous blog posts, then it should be no secret that summer is my jam. I looove the sunshine and warm weather. It should also be no secret that I've been going through a lot emotionally but on my good days, this is my favorite way to spend the day! Refreshed and out-and-about!
Related: 5 Affordable Summer Date Ideas and What To Wear
Breakfast and/or Coffee on the Patio
Our apartment is surrounded by mountains and the view is quite amazing. I like to take advantage of it by starting my day on the patio with my coloring book and the Aspen Daily News. TBH I'm not usually a big breakfast person (I knoooowwww it's the most important meal of the day blah blah blah) so my breakfast is usually a cup of coffee and a Blackberry Spindrift. I'd like to tell you that when I do eat breakfast it's a colorful Insta-worthy fruit and yogurt bowl of some sort but LBH if I do eat breakfast, it's usually just a bagel and butter. I know, I'm the worst.
Work Remotely From Koch Park
Working from home is great because I don't actually have to work from home. My favorite remote place to work is Koch Park. There are two shady trees that are PERFECT for hanging a hammock. But that's not even the best part. The best part is you can steal borrow wi-fi from the apartment building next door.
Whenever it's nice out I like to pack up my work, grab a Lemon Spindrift on my way out the door, and head to the park for a few hours of work and hammock hangs.
Lunch and Drinks on the Mountain
After work, it's time to play! My boyfriend and I like to head up the mountain with our dog for some food, drinks, and fun. They have a whole playground with a bunch of games set up so Mike and I like to go up during the week when we don't have to bully kids off the playground there aren't any kids on the playground so we can take a break from adulting for a bit. Me and my dog Myla also like to pretend we know how to play chess.
Yeah, we don't.
Run Some Errands
When you live up in a mountain, you learn to run all of your errands before leaving civilization. Once we leave downtown, it's about a 10 minute drive home through the mountains sooo it's pretty important to grab everything we need for the night before leaving town. Fun fact, Carl's is the only pharmacy in Aspen if you don't count the two grocery stores… so if you're ever like 'Gosh, I wonder where Michelle buys her shampoo…' Welp… now you're looking at it!
Related: Boost Your Confidence While Running Errands
TV/Couch/Force Myla to Snuggle With Me/Reading Time (in no particular order)
When I get home the first thing I do is put my pajamas on no matter the time of day. Then I usually lay on the floor and force Myla to snuggle with me. She plays hard to get because she's mad that she's not allowed on the couch. Then I migrate up to the couch and watch some TV, do some blog promo stuff, answer emails I've been avoiding too busy to answer, or just a read a book.
Related: 15 Distraction TV Shows for When You're Feeling Sad
Grill and Eat Dinner on the Patio
Contrary to most people's beliefs, not all of Aspen is glamorous. Or maybe all of Aspen might be glamorous but just not our apartment because we can't really afford to live here haha oops. #TheStartUpBusinessStruggleIsReal buutttt I wouldn't have it any other way. Mike and I live in a quaint little 60 year old log cabin. We don't have A/C, a stove, or an oven butttt we do have a grill on our patio! Mike and I usually like to spend time together out on the patio while he grills us dinner because he's the best boyfriend ever and I can't cook.
Andddd after all of that I like to end my day by curling back up on the couch to relax and unwind. What does a day in your life look like and have you tried staying hydrated and refreshed with Spindrift?
I'm Michelle, the founder of life & style blog, She's Not So Basic. On the blog I write about all things related to style advice, self-love, finding happiness, and so much more while wearing both my heart and my scars on my sleeve. My path through life has been anything but basic and it's left me feeling lost, lonely, and insecure. Every day is a journey towards feeling confident and finding freedom one not-so-basic outfit at a time. Connect with me to see how we can work together, to tell me your #NotSoBasic story, or just to say hi!