Hi, I'm Michelle and I've got Shopping Cart Abandoning Syndrome. *people reply 'Hi Michelle' in my mind*
What is Shopping Cart Abandoning Syndrome (SCAS) You Ask?
You know when you've spent hours on your favorite retailers website and you've finally perfected your shopping cart? You're so proud of how you scoured that site for the best deals and cutest pieces. You hit your spending limit and you're ready to check out so you enter your shipping info and click proceed to check out… You're going over everything one last time – your left brain would totally be high-fiving your right brain if it could for this shopping masterpiece you've just created… What a genius… And then there it is. An extra $9 for shipping.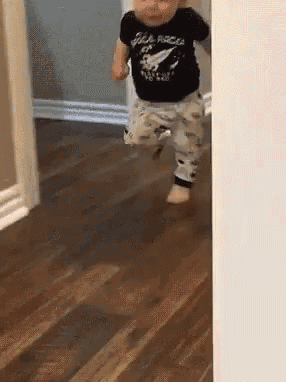 For the life of me, I cannot tell you why that's such a deal breaker. It makes absolutely no logical sense. I'm fully prepared to spend a few hundred dollars on who knows what but the extra $8-10 on shipping has me running for the hills. As I type this out, it's actually making a little bit more sense to me.
*I proof read this post and decided that the next paragraph doesn't actually make any sense at all IRL. However, somehow in my brain it does so just thought I'd leave it in…
I'm okay spending the few hundred dollars because I've saved for it and set it aside with the intention of treating myself. Also, in exchange for my money I will be receiving items that show for the money lost. But the extra shipping charge takes my total price out of my intended price range. I don't have anything to show for that cost because the shipping charge is for a service, not a good.
Womp, womp.
Although it's a service that I need to get my package from point A to my house, I don't necessarily want to pay for it if I don't have to.
Realistically, all I need to do here is change my mindset and tell myself that the shipping cost is part of the package (pun intended ). I get that it costs the shipping company money to employ people and use their means of transportation to deliver my package but likeeeeeee I just don't wannaaaaaa!!!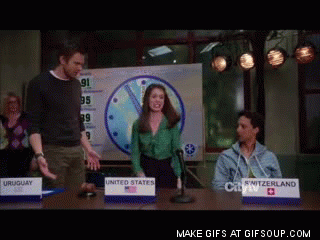 Why I Prefer Free Shipping/Returns and No Minimum
I'm the kind of person to pick change up off the floor. No shame. And if it's a penny on heads at the intersection of 5th Ave and 59th St in Manhattan during rush hour, ya better believe I'm still holding up traffic to grab that penny. True Story. (gotta get those pennies on heads, it's the Jewish superstition in me!). Good thing it takes a lot to embarrass my boyfriend or he would have been long gone years ago!
With that being said, I'm sure you can imagine how I feel about shipping charges. Personally, I hate when I'm ready to drop some hard earned money and then I need to pay for shipping on top of that? No thanks!
What really gets me hot and bothered is when I just want ONE thing and my total comes to like $22 and theres a $8ish shipping charge on top of that.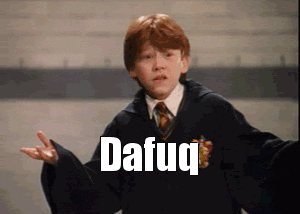 Wait, there's more!
What about the stores that offer pieces exclusively online? Why on earth should I have to pay for shipping on that when you're the ones who won't offer it in the store?!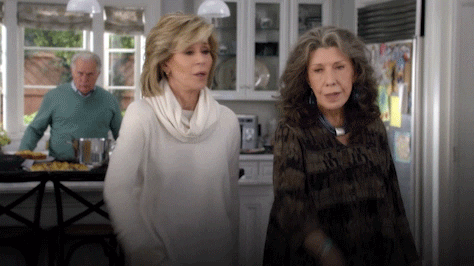 TBH, If I had the choice, I'd shop in a store vs online. Yes, shopping from your couch, in your PJ's, with a lap full of snacks is way more appealing than putting on a bra and dealing with people but I absolutely love the experience of touching and holding the pieces before I even try them on.
The cheapest store here in Aspen is probably Free People and that store is by no means cheap. We don't have any fast fashion retailers. We don't even have a mainstream pharmacy hahah. The closest Walgreens is 2 hours away. The closest CVS is 45 min away but it's technically not a CVS, it's just the pharmacy inside Target. Because of my location, online shopping has become a way of life and I have to say, the shipping charges really drive me bananas.
What drives me apples and bananas is when the shipping is free but I have to pay for the return. One time, I spent $70 sending $100 worth of clothes back to Storets because they are based out of South Korea. That's just silly.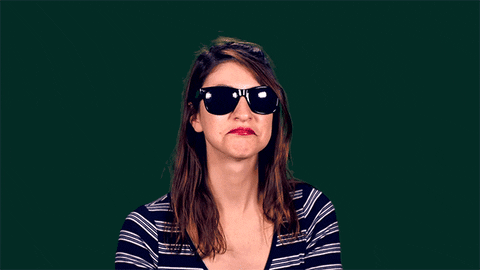 After making some mistakes and learning the hard way, I've finally decided to just put together a handy little list of online retailers that offer free shipping/returns and no minimum.
The BEST Online Fashion Retailers for Free Shipping and No Minimum
These 5 fashion retailers are all companies I have personally ordered from and returned to, hassle-free. There's a much longer list here, but I don't want to write about anything I haven't personally tried. I did go through the list and realize that a good amount of the websites actually do have a minimum purchase charge or the items are just so expensive that a minimum purchase requirement does not even matter. Just make sure to always double check before placing an order. Also, I live in the US so if you are reading this from another country, you may want to just double check the terms for your country.
Nordstrom
It's not often that you'll find me raving about Nordstrom. If we're being honest, it's always been one of my least favorite places to shop. I shop from Nordstrom a lot more now that I live in Aspen. They do have a somewhat affordable selection and their shipping/return policy is great. Unfortunately, I've never really had a pleasant experience when it comes to dealing with another human being at Nordstrom which is what ultimately has left the bad taste in my mouth.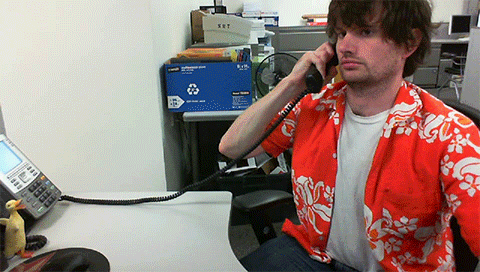 However, their shipping and return process is basically the bombdotcom. With the exception of one time during the holiday's that they totally messed up an order, I've never really had a problem with Nordstrom shipping/returning. There isn't a minimum and they don't pull anything funny that sneaks in charges without you noticing. Lastly, I love that it's really easy to log into my account to print another shipping label. LBH, the one they kindly sent in the original box is long gone.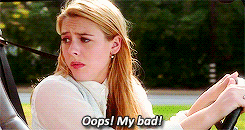 ChicWish
ChicWish is great but if you are really bad at returning things in a timely manner, maybe sit this one out. Or at least make sure to set a return reminder for yourself if you do end up giving ChicWish a try. While they do offer free shipping with no minimum, you only have 20 days to return (which is totally fair). Also, certain sale items and all intimates cannot be returned. Make sure to double check their return policy before ordering.
SheIn
I debated adding this one to the list for a while. Like a bowl of ice cream, a lot of goldfish, and a few episodes of The Mindy Project – a while. So the thing with SheIn is only your first return is free and after that it's $5.99. The other thing is your first return isn't really free because you have to pay a $1.99 'return premium' to get the 'free' return.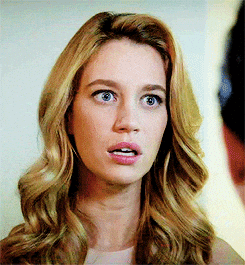 Buttttt you do have 60 days to return which sounds pretty darn good in my book. On the other hand, their policy says that you may return some item(s) sooo I don't know how I feel about that inconsistency. Hence the high calorie self debate pre-post writing. 
Zappos
Am I the only one who for the longest time did not realize Zappos sells clothes? I think in my mind Zappos sounds so close to zappatos and zappatos is Spanish for shoes so I just assumed they only sold shoes. I guess that's why you don't assume, amiright?
Zappos has super cute clothes, super cute shoes, and usually at a really great price. The best part? You have 365 days to return! I really wouldn't recommend waiting a year to return something but hey, flexibility is nice.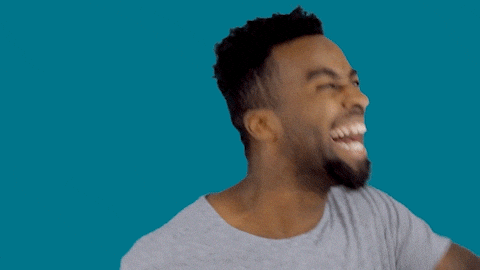 BaubleBar
Because this would be a pretty sucky list without some accessories! But also because I really do love BaubleBar and their shipping/return policy is awesome.
I don't know about you but BaubleBar's bright jewelry definitely makes me YAASSS! I also love that for the most part it's decently priced. You'll mostly find me browsing the sales pages but I do feel the need to make a BaubleBar splurge every once in a while. It does not matter whether or not you choose to splurge though. BaubleBar will ship to you for free no matter how much you spend!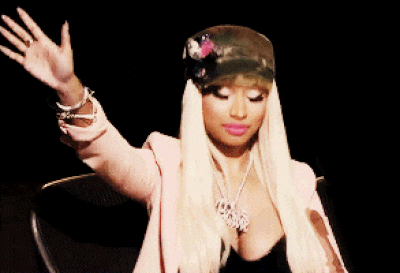 I really wish I could have made this a long list but unfortunately most online retailers do require you to meet a minimum for shipping and returns to be 100% free. One thing that I LOVE to do whether or not the shipping is free is search for promo codes before I check out. You never know what you can find. Also, a lot of the retailers that require you to meet a minimum have free shipping promo codes floating around the Internet.
You can usually only use each promo code one time per shopping account so I like to create a second or 3rd account with the company using a different emails so that I can use the promo code a few times before I start paying for shipping. #SorryNotSorry.
Grab my list of Promo Code Sites that I use every single time I make an online purchase!
*I add to this list whenever I find a new promo code site that I can use on the regular so keep it handy and check back often
Where do you like to shop for free shipping/returns and no minimum purchase? Let's talk about it in the comments!
I'm Michelle, the founder of life & style blog, She's Not So Basic. On the blog I write about all things related to style advice, self-love, finding happiness, and so much more while wearing both my heart and my scars on my sleeve. My path through life has been anything but basic and it's left me feeling lost, lonely, and insecure. Every day is a journey towards feeling confident and finding freedom one not-so-basic outfit at a time. Connect with me to see how we can work together, to tell me your #NotSoBasic story, or just to say hi!