Gingham
In my humble opinion, gingham never really goes out of style.
Every year spring rolls around and we all want to go for a picnic but it's still a little too chilly so we end up having to settle for wearing a picnic blanket instead.
I joke, I joke.
THB, I love me some gingham. Partly because it's fun to say, mostly because it's really cute. It just feels light, fun, and girly.
Fun fact, the gingham pattern trend was adapted from a woven fabric. The fabric started out striped but then began being woven into checked patterns around the mid 1700's. A lot of the trendy gingham looks we find in stores usually aren't made of gingham fabric though.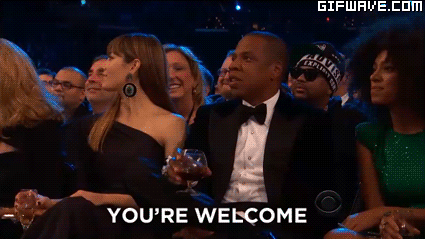 The thing is, gingham can feel childish. I don't know about you guys but I was Dorothy from The Wizard of Oz for Halloween at least 4 times before I turned 12. It was great, I was great.. But now I'm 26 and I have a grown up job (does saying that make me less of a grown up?). I kinda have to appear like I'm doing pretty much anything BUT walking down the yellow brick road, looking for the Wizard of Oz.
Since we're all somewhat trying to give the whole #adulting thing a whirl, it's important to be mindful of the gingham pieces we choose. Five gingham pieces I find easiest to pull off are tailored dress pants, a blazer, a button down shirt, mini skirt, or an off the shoulder top.
Off the Shoulder Gingham Top and Black Denim Shorts
First of all, let me preface this by saying I (obviously) wore shorts yesterday to shoot this look and I wasn't freezing!!! Yaasss!!!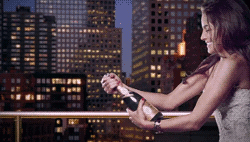 If that's not reason to celebrate, I don't know what is. Seriously guys, I forgot what it felt like to be comfortable outside without longs and longs. We did celebrate, btw. Mike and I went to one of our favorite taco spots in the valley right after we took these pictures. Yummmm!!!
Favorite taco? 1, 2, 3, GO! Carne Asada!
Anyways… with the exception of a handful of styles, gingham has always felt casual to me. With that being said, I wanted to keep this look casual but dining out appropriate. I took each casual piece I wanted to wear with the gingham off the shoulder top and kicked it up a notch. Instead of blue denim shorts, I went with black denim shorts. Instead of cloth sneakers, I went with black leather sneakers. Then I added a belt and a silver choker.
Why did I choose that belt?
LOL, just kidding! That gif was just too good to not use. But really, I don't know if you guys have noticed but I'm a belt person. They just add a little spice to an outfit, structure to the look, and shape to your body.
I chose this belt for two reasons:
First, I wanted a belt that hung low on my hips because I wanted to create an illusion of curves. The black shorts kind of got lost under the barely tucked in gingham top and a belt helped break it up.
Second, I felt a belt that hung low on my hips covered up and took attention away from my lower tummy. Because these shorts are so high waisted, there's a lot of straight up tummy area which makes me a little self conscious, especially when I'm about to consume guacamole, tacos, and cocktails. Had the shorts been mid or low rise, I probably would have gone with a typical belt loop belt but the hip belt felt better for these shorts.
Here's the thing, guys. Belts are not everyones friend. Some people love 'em and some people hate 'em. Everyone's body is different so different belts will work for different people. It's all about finding the recipe that works for you, which usually means some good old fashioned trial and error.
---
Need helping choosing a belt that is right for you?
Download She's Not So Basic's How to Wear a Belt Guidelines
---
How do you like to wear gingham for spring? Let me know in the comments below!
For this look I wore:
Top: Bloomingdales || Shorts: CarMar | (Similiar) || Belt: Love Strength XO || Sneakers: Superga
---
I'm Michelle, the founder of life & style blog, She's Not So Basic. On the blog I write about all things related to style advice, self-love, finding happiness, and so much more while wearing both my heart and my scars on my sleeve. My path through life has been anything but basic and it's left me feeling lost, lonely, and insecure. Every day is a journey towards feeling confident and finding freedom one not-so-basic outfit at a time. Connect with me to see how we can work together, to tell me your #NotSoBasic story, or just to say hi!