I'm not usually one to toot my own horn but I must say, I have a knack for packing and organizing.
I love to organize. Always have, probably always will. Growing up, I loved the day before the first day of school where you got to go in and meet your teacher, find your desk, and organize. It just gave me all the warm and fuzzy feels.
Anyone else reminiscing about their sparkly gel pens right now?
To this day, I still love to organize. I actually break up my work day by taking little cleaning and organizing breaks in between tasks and calls. Like I literally schedule organizing and cleaning breaks into my planner.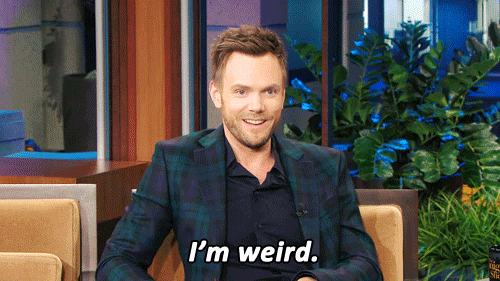 Anyways, I'm going to Montreal, Quebec next week which would have totally stressed me out a few years ago. Packing for trips used to give me serious anxiety until I learned how to translate my organizing skills to packing. I hated having to plan/predict my outfits for a certain period of time. What if I pack all of the wrong things? What if I forget things? What if I can't make outfits with what I brought?
Packing Doesn't Have to Suck
Packing for a trip takes careful planning and organizing which can be overwhelming, especially if you are a fashionista like me.  I like need to have fully put together and accessorized outfits, even on vacation which takes some serious thought. Having a go-to packing checklist makes packing a little less stressful.
Since I'm going to Montreal next week, I thought this would be the perfect time to share my thought process for packing for a trip. I've traveled a lot over the last few years which has helped me narrow down the key factors to packing successfully.
How to Pack for a Trip
Check the weather of your destination.

I just use the weather app on my iPhone but this app is great if you want more details: Weather Underground. Checking the weather helps you narrow down what you should be packing. Since it will be raining all next weekend in Montreal, I'm definitely going to pack a pair of sleek rain boots.

Think about any activities or events you have planned. 

I'm taking my sister to visit a school in Montreal so I know we will be walking a lot during the day. I also know we're going to want to go out for dinners because…well, because we love food and… how often are we in Montreal?! With that being said, I'm going to want to make sure I pack comfortable clothes and shoes for during the day and nice dinner outfits for the night.

Make a List. 

I break my list into day, night, pj/relax, workout, and extra categories. Then under each category I write down each day I will need an outfit for that particular category and what activity is planned. For example, I land during the day on Thursday and leave early Sunday so I need a dinner outfit for Thursday, Friday, Saturday. I like to write everything out because I'm a really visual person and it also helps out with the next step.

Lay it Out. 

I go through my list and lay everything out on the floor or bed outfit by outfit, making sure to check off each outfit/item as I go. This is also when I pull accessories. Once it's all laid out I double check my floor layout against my list to make sure everything is there. Even my shoes.

Make some cuts. 

Look at all of your outfits and see where you can make some cuts. Do you really need 3 different pairs of jeans and two black blouses that are kinda similar? Probably not. Try to pick one night heel that goes with all of your dinner outfits. Things like that. Try to consolidate.

Think about the fabric. 

While most hotel rooms do have irons, some don't and who really even wants to iron on vacation? Not this girl. I try to bring things that won't need ironing after being packed into a suitcase.

The extras. 

Remember the extra category I mentioned in step 3? I just want to clarify what that means. I'm talking about underwear, socks, bandeaus, and a few basics. I like to throw in a few extra pieces that go with pretty much everything. A white button down, black turtleneck, plain white tee… anything that can be used as a back up.

The packing. 

I went to sleep away camp for 4 years as a kid. I went to the same camp my mom went to for most of her childhood and adolescence. After many years of packing up for camp she got really good at packing a toonnnnnnnn of clothes. She'd fit way more clothes than I needed into one duffle bag that also had my bedding, linens, pillows, and who knows what else. Anyways, her trick was to roll instead of fold. It ends up saving a lot of space and prevents wrinkles.

The toiletries. 

I like to save this for last. Once I have my suitcase packed up, then I'll go through my bathroom and pull out the things I use every day. I'll pick and choose what is worth traveling with and what I'll have to do without. I always bring toothpaste, skin care, make up, hair brush, a straightener, and my fashion emergency kit. Then depending on if I have to wash my hair on the trip and how often, I may bring some travel bottles of my shampoo, conditioner, and heat protecting treatment. I'm weird about traveling with a toothbrush and usually just buy one at my destination and throw it out when I leave. Also, I don't really bother with Q-tips or a blow dryer because most hotels provide them and I have pretty thin hair so I don't really need to bring a professional quality blow dryer with me.
Do you absolutely HATE packing?! I can help with that! Check out my packing service here.
Do you have any packing tips? Share them in the comments below!
---
Download She's Not So Basic's Packing Checklist!
I'm Michelle, the founder of life & style blog, She's Not So Basic. On the blog I write about all things related to style advice, self-love, finding happiness, and so much more while wearing both my heart and my scars on my sleeve. My path through life has been anything but basic and it's left me feeling lost, lonely, and insecure. Every day is a journey towards feeling confident and finding freedom one not-so-basic outfit at a time. Connect with me to see how we can work together, to tell me your #NotSoBasic story, or just to say hi!