Sometime's life throw us so much 'ish that it can be easy to forget to stop and smell the roses.
I know that lately I haven't exactly been a bundle of joy to be around. In fact, I'm pretty sure it's fair to say I've been quite the Debbie Downer. Like I'm surprised my dog still wants to hang out with me – Debbie Downer.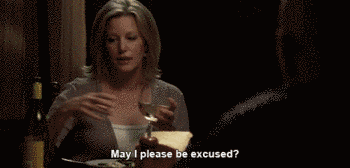 ICYMI, I've been working through a lot of really hard stuff these past few months so I guess it's normal to be sad on the reg. But at the same time, I think it's important to make an effort to see the good in life and there's no better way to do that than being grateful.
TBH, before writing this post I found myself like 1,000 words deep in a rant about why I hate #WeddingWednesday when I finally stopped and realized that ranting and being bitter wasn't going to do anyone any good. This rant wasn't going to make me any less sad and jealous. It wasn't going to make #WeddingWednesday stop being a thing. And it's also incredibly selfish of me to rant some long rant that could possibly dampen someone else's special day.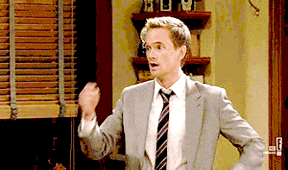 Truth is, Wedding Wednesday makes me sad because it's kind of this constant reminder that I don't have parents to walk me down the aisle or to tell me that they are proud of me and I'll never look more beautiful than I do on my wedding day. Well, I do have parents – somewhere. I just don't know where and I haven't spoken to them for years. I know it's time to accept that my wedding day will never be the fairytale my mom used to help me dream up while she brushed my hair before bed but it's just a big pill to swallow.
Yeah, it's sad and totally sucks but at the same time, I should at least be thankful I've found someone who wants to marry me, ya know? Which got me to thinking that taking the time to appreciate some things that I take for granted from day-to-day might not be such a bad idea to boost my spirits. So without any further ado…
9 Silly First World Problems That Make Me Grateful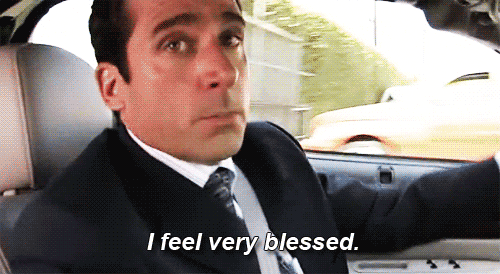 1. I have to drive 15 minutes to get a latte.
I can afford a latte.
2. I've already binge watched everything good I can find on Netflix.
I have so much free time and running out of shows is probably a sign that I should spend some of my time outside or put more into blogging.
3. I have to drive to USPS to get my mail.
I have a car to drive to USPS and getting mail either means getting packages or bills. Even though bills are the worst, I'm still grateful to get bills because that means I have all my survival necessities and then some. 
4. I don't know what I want to eat.
I have so many food options that I won't go hungry. 
5. There's no where near the restaurant to park.
YAASSS! Time to burn some calories!
6. The outlet that the Roomba charging station is plugged into needed to be reset so now the Roomba is dead and I have to vacuum with an actual vacuum.
Grow up, Michelle.
7. There aren't any restaurants that deliver pizza to my house.
All of my pants fit great because I have to #adult and cook dinner since I can't order in delivery every night. By I, I mean Mike. Mike does the cooking. I'm not allowed near the food. Oops.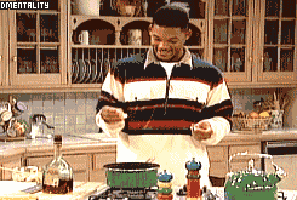 8. I feel like I have nothing to wear.
I actually have so many things to wear that I'm having trouble choosing. OR – At least I have a few options on what to wear… It could be worse. I could have no clothes to wear and be forced to walk around naked and then most likely end up in jail for indecent exposure! <—- Speaking of which (clothes, not jail). ICYMI, I mentioned a few weeks ago that I am getting rid of all my clothes (like 6 trash bags full) and donating the proceeds to the Aspen Hope Center in hopes of a fresh start. I'm trying to decide if I should just take everything to a consignment store locally or if you guys would be interested in buying some/all of my clothes like either through a Facebook or Instagram sale. LMK your thoughts in the comments below!
9. My dog is rude and barks at other dogs and people as they walk past us.
Three words: Free. Personal. Bodyguard. 
Your turn! What is something silly that you are grateful for?
I'm Michelle, the founder of life & style blog, She's Not So Basic. On the blog I write about all things related to style advice, self-love, finding happiness, and so much more while wearing both my heart and my scars on my sleeve. My path through life has been anything but basic and it's left me feeling lost, lonely, and insecure. Every day is a journey towards feeling confident and finding freedom one not-so-basic outfit at a time. Connect with me to see how we can work together, to tell me your #NotSoBasic story, or just to say hi!