This shop has been compensated by Collective Bias, Inc. and it's advertiser. All opinions are mine alone. #SToKCoffee #Cbias #CollectiveBias
---
For a while there I was refusing to accept that fall is just around the corner. It's been noticeably colder in the mornings yet I've been silently protesting the change in weather by not wearing a jacket when I let Myla out. Talk about cutting my nose off to spite my face, amiright?! Mother Nature wanted nothing to do with my silent protest though. So much so, that she's already started to change the colors of the leaves. Yes, the world & Mother Nature obviously revolve around me lol jk . With everything around me starting to turn a greenish/golden-yellow, I've decided to jump on board and embrace the changing weather.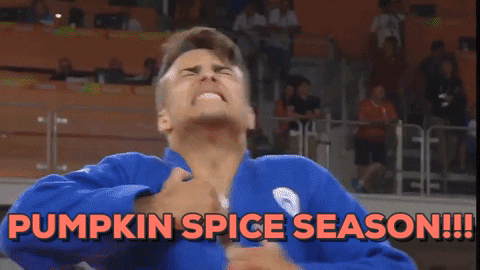 I think a big reason that I haven't been ready to let go of summer is because breaking my foot in June gave me a late start to enjoying most summer activities. Because I couldn't walk, Mike and I got super into off roading with my Jeep. Since we've already conquered and explored most of the mountains here in Aspen we thought it would be fun to head west to Rifle, CO before it's too late in the season.
Related: A Day In My Life Living In Aspen, CO
Safety First
If you follow me on Instagram and watch my Instastories, you've probably seen videos of us driving along super narrow cliffs or through rivers. The off roading we do can be really rough on the Jeep. Every few trips we will swing by an auto-shop on our way out of town for a quick check up.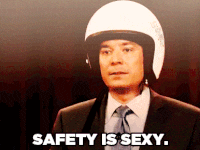 Don't Forget Your Breakfast!
Sometimes we end up being out in the mountains for like 6-8 hours without even planning on it. Even though we always pack a cooler with drinks and snacks, breakfast is non-negotiable on adventure days. When off roading, the big change in altitude once you get up the mountain can be rough on your body. Being hydrated and having food in you are key.
Since Rifle is an hour and a half away we decided to do the auto shop and breakfast here in town. Also because #hangry is real. Killing two birds with one stone, we grabbed some breakfast while we waited on the Jeep. Conveniently enough our favorite little spot, Breakfast in America, is right across the street from the auto-shop. Seriously, if you're ever anywhere near this valley, you need to stop in there!
Last Minute Stops
When we go off roading, it's pretty safe to say we won't be near civilization for at least a few hours. To ensure we're set for the trip we always make a few last minute stops before heading up the mountain. These stops usually include gas, coffee, snacks, and/or the bathroom.
Since I've been loving SToK's Cold Brew Iced Coffee on our off road trips, I made sure to grab some from Walmart after we filled up on gas. Mike and I are both avid coffee drinkers so the 48oz bottle is always right up our alley. Not to mention, it fits perfectly in the cooler and pours easily into a thermos or refillable bottle.
SToK™ is pure coffee made using Arabica beans and no weird added ingredients. Their coffee is brewed low and slow – which oddly enough is what Mike always chants to himself when we're driving along the edge of a super scary cliff. Nope, not kidding . SToK™ 48 oz Cold Brew Coffee comes in two flavors: Unsweet and Chocolate. Also worth noting, they do brew a few other flavors including vanilla and mocha. Individual bottles are sold as well.
Off Roading Adventure Time!
Once you're fed and watered, you've confirmed your car's safety, and you've fueled up with SToK™, it's time head up the mountain! TBH, we usually don't know where we are heading when we go off roading. Like if you looked up 'winging it' in the dictionary you'd find a picture of me, Mike, Myla, and our Jeep hanging off a mountain. Buuutttttt I feel like not knowing is most of the fun! That, and I've never once been disappointed with where we ended up.
Related: Affordable Outdoor Summer Date Ideas and What to Wear
Exploring Rifle was a lot of fun. The mountains out there are a lot different than the ones we have here in Aspen. Most of the mountains here have a bunch of neat hidden lakes and lots and lots of trees. Since Rifle is more desertlike, all the lakes out there have already dried up .
We drove up the back of the mountain which was relatively easy but the drive back down got pretty sketchy (see videos below). Mike and I both agreed that we want to go back in a month or two to check it out again once the leaves have totally changed. I'll definitely be doing an update post when we do!
And don't forget to try the SToK™ Cold Brew Iced Coffee next time you're at Walmart!
How do you fuel up for an outdoor adventure? Tell me in the comments below!
I'm Michelle, the founder of life & style blog, She's Not So Basic. On the blog I write about all things related to style advice, self-love, finding happiness, and so much more while wearing both my heart and my scars on my sleeve. My path through life has been anything but basic and it's left me feeling lost, lonely, and insecure. Every day is a journey towards feeling confident and finding freedom one not-so-basic outfit at a time. Connect with me to see how we can work together, to tell me your #NotSoBasic story, or just to say hi!