Welcome to 2018 friends! If you read my Alcohol-Free Challenge then you probs know went a little rogue the past couple weeks but other than that, I'm pretty stoked about it being 2018. Honestly, after making it through last year… I feel like I've found the freaking promise land in this new year. I woke up on New Years Day, sans hangover might I add, for the first time in years. With that mental clarity, I took some time to reflect on the past year. I guess I really wanted to narrow down what I do and don't want to bring into the new year with me and looking back on it all I've just gotta say… no wonder 2017 was such a shitshow! You guys have NO IDEA what I dealt with on New Years last year.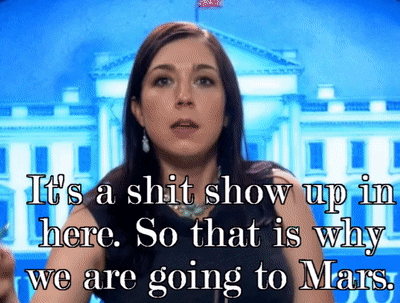 I won't bore you with all the crazy details but here's the gist. Our landlord made us pay her $10,000 up front for rent, only to find out a couple weeks later that the apartment had been in foreclosure for years and just a couple days after the new year, it sold to someone else in an auction. After weeks of convincing the new owner to let us stay through April because that's when we paid the original owner until, a pipe burst which made the whole unit unlivable in a matter of 15 minutes and we had to immediately move out that day anyways. I'm no expert but I'm preeeetttyyy sure that's the wrong foot to start your new year on.
That sucks but likeeee what's your point, Michelle?
Alright alright. So looking back at how a lot of last year (and even the few years before) unfolded, I feel like there were such clear signs of crazy that I just never read. Because of that, this year I am making a point to be more aware. While that's not my word for the year (I'll be sharing that soon), awareness will definitely be a reoccurring theme in 2018 for me.
There are tonssssss of aspects of my life that can use more awareness but a big one that I want to get under control super early in the new year is social media. By under control, I mean know when it's time to take a social media detox.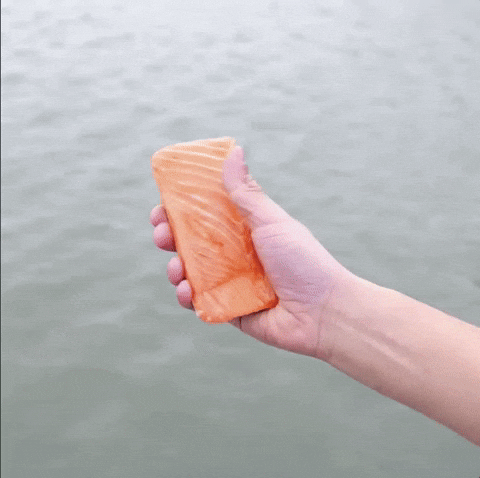 Oohhhh social media
You love it, you hate it, you crave it, but you also want nothing to do with it all at the same time. It's a damn emotional rollercoaster if you ask me. But for a lot of us, it's become a necessary evil. Whether you're a blogger and you use social media to stay in touch with your readers and/or make extra $$, or it's how you like to keep up with with your family, or whatever the heck you use your social media for… pretty much everyone's on it. And that's okay. But like…
Have you ever been having a pretty decent day… just going about your business… la de daaa de daaa… and you decide to take a quick little life break. You pop open your Instagram and that one girl who for whatever reason you can't help but stalk, posted a new picture and you automatically get a knot in your stomach for no reason at all? Yeaaahhhh there's a sign you need a break from social media. Once again, that's totally okay (it's actually kinda not but one hurdle at a time my friend, we'll get to that struggle soon enough)… But be aware of the signs that it's time for a social media detox and listen to them.
7 Signs You Need a Social Media Detox
1. Other People's Posts Bother You For No Reason At All
When you open up your Instagram and see a post from someone you know and you get a knot in your stomach that you can't quite define… you need a social media break. This happens to me a lot and I knoooow it's time to take a social media break and give myself some love.
2. Your Self Care Needs Are Not Being Met
Are you constantly skipping over your self care regime? Or worse… do you not have a self care regime at all? If this is you, you need a break from social media. Before you go giving love to others AKA double tapping/liking their shit, you need to give yourself some love first.
3. You Can't Get Through A Phone-Free Meal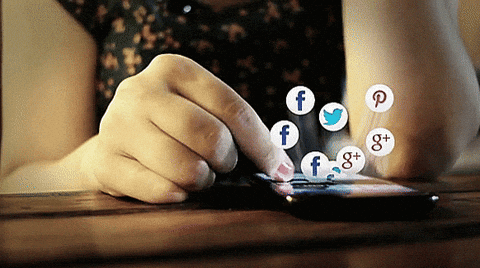 Meals are now phone free in our home but if you constantly sit at the table with other people that you love while scrolling through an app, semi-stalking people who don't really matter in the grand scheme of things… you need a social media detox.
4. You Think The Grass Looks Greener On The Other Side
The grass isn't always greener on the other side... it's greener where you water it.
Click To Tweet
One of my faaaavorite quotes: The grass isn't always greener on the other side… it's greener where you water it. Drill that into your brain and remember that next time you get an unidentified knot in your stomach while searching through social media. Or when someone's life looks super awesome and you're all jelly that you're eating a frozen dinner for the 3rd night in a row. Just remember it's not always greener on the other side and most people curate their social media feeds to display a life they WANT to portray but not a life they actually have.
((pin me please!))
5. You've Lost Touch With What YOU Like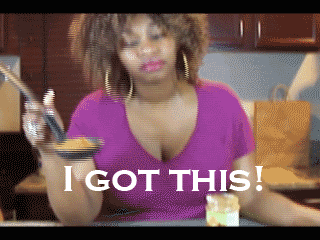 Stop #DoingItForTheGram. Get back in touch with what really makes that fire burn inside you. Is it going to yoga? If so, don't take your phone into the yoga studio with you and Insta-story the shit out of your class. That is supposed to be time for YOU.
6. Up Late And Having A Hard Time Falling Asleep
If you scroll through Instagram before bed and then have a hard time falling asleep, that's another sign you need a social media detox. At least before bed. I've turned our bedroom into a no phone zone and Mike and I both sleep waaaayyyy better than we did post social media scrolling. Something about seeing what everyone else has going on right before we are trying to fall asleep leaves us in a ruminating state. Instead of peacefully falling asleep, you're either consciously or subconsciously worrying about what you just saw on social media.
7. You Can't Be Alone + Not On Your Phone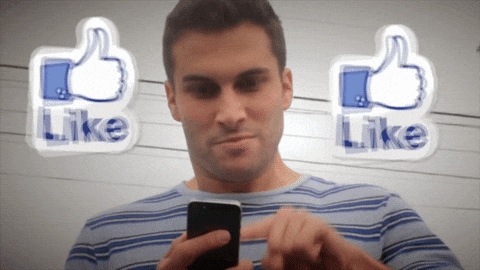 Do you find yourself mindlessly navigating to social media during downtime? Or like you honestly can't go to the bathroom without sitting on the toilet looking through your phone? So many people have such a hard time being by themselves and 'claim' they can't do things like meditate because their thoughts are always running. No offense if this is you, but I feel like that's a cop out. I think people claim to not be able to meditate because they are afraid to be alone with their thoughts. While this isn't at all a post on meditating, I just think it's something to think about. Why can't you be alone without your phone? Why do you constantly have to deviate from your own mind and thoughts?
77 Things To Do Instead of Social Media
Dance party break
Color or paint
Do a puzzle
Make a gratitude list
Read a book
De-clutter
Make an awesome playlist to lift you up when you're feeling down
Decorate a wall in your home
Meditate
Get outside without your phone (not even to take pictures!)
Bake something
Eat said something
Do a chore
Call and friend or family member you haven't spoken to in a while
Volunteer
Play a boardgame
Take a bath
Cloud watch
Start a blog
Look up free yoga classes
Go to said free yoga class
Use your computer instead of your phone
Listen to podcasts
Journal
Start a garden
Handmake a planner
Make a list of new skills you want to learn
Read the newspaper
Make some fruit infused water to keep in the fridge
Bust out your calendar and make some plans
Do some self care stuff
Change your sheets
Go for a bike ride
Pick a handful of things from your home to donate
Go see a movie by yourself
People watch (but don't be creepy about it!)
Make a list of affirmations
Try a guided meditation if you aren't into meditating
Take a cat nap – but no more than 30 min!
Clean out your inbox
Pay a bill and set up auto-pay while you're at it
Make a task list for the rest of the week
Clear out your desk (or the 8 million post it notes on your desk if you're anything like me!)
Write a love note
Find a friend to take an alcohol-free challenge with you
Meal prep
Take yourself on a coffee date
Schedule a Skype of FaceTime coffee date with someone who doesn't live near you
Frame some inspirational quotes
Do a Pinterest DIY project
Take an online course that inspires you
Plan a vacation (real or inspirational)
Check your local community college for fun and affordable courses
Have a cook-off with your roommate or significant other
Try learning a new language
Be a tourist in your city
Sit with your legs up against a wall for a few minutes
Go to the library (if you don't have a card, get one!)
Go to a department store and sample all the fragrances – then come home and find your favorite for waayyy cheaper online
Give yourself a makeover for the funsies
Make a list of goals
Write yourself a love letter
Clean out your fridge and make a list of healthy foods you'd like to start eating
Fix something that is broken
Give yourself a pedicure – even if it looks like a kindergartener's art project when you're done
Make a list of 10 places you'd like to visit in the next 10 years + why
Go swimming (maybe depending on the time of year though?)
Check out an art museum
Make a photo wall
Try to learn to play an instrument
Watch funny videos
Play with a fidget spinner
Watch TED talks
Clean your home
Start a Judgement Detox
Snuggle with your pup (or borrow your neighbors if you don't have one!)
 Want to print these out and put them up on a wall so it's easier to remember?
---
What do you like to do on your social media detox? Let's talk about it in the comments below!
I'm Michelle, the founder of life & style blog, She's Not So Basic. On the blog I write about all things related to style advice, self-love, finding happiness, and so much more while wearing both my heart and my scars on my sleeve. My path through life has been anything but basic and it's left me feeling lost, lonely, and insecure. Every day is a journey towards feeling confident and finding freedom one not-so-basic outfit at a time. Connect with me to see how we can work together, to tell me your #NotSoBasic story, or just to say hi!