c/o: Vienne Milano
Happy First Official Day of Spring!
Can you believe it's already almost April?! This year is flying by! It's supposed to snow again here in Aspen this week and I am crossing all my fingers and toes that it doesn't stick. This girl needs some springtime! Putting away dark winter tones and breaking out floral sundresses is one of those simple acts in life that makes me so happy.
Back in Florida it was super easy to transition from winter to spring… slowly change your colors, incorporate spring trends, don't worry about freezing your butt off… Super easy. Transitioning from winter to spring out here in Colorado has been… interesting.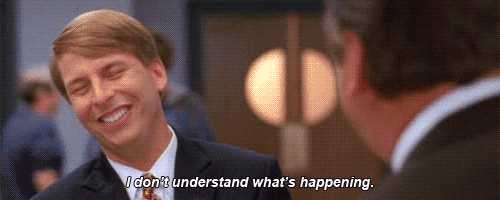 This time last year I was already wearing rompers and sandals but that's definitely a no-go in less than 50 degree weather. When you stand in the sun it feels aaaaaamazing but let's be honest, it's still pretty chilly outside!!! So what's a girl to do when she wants to dress more 'spring' but the weather does not permit?
THB, I've been using thigh high stockings as a transition tool.
I know what you're thinking…
Really, Michelle? Thigh highs? Unless you have twigs for legs or think sausage link looking legs are sexy, no one wears thigh highs. No one.
I used to think that too! 
I fell in love with thigh highs back in the good old Gossip Girl days. Was there anything better than a classic Blair Waldorf outfit draped over her Wolford thigh highs? No, the answer is no! So I ran out to the mall to pick up what felt to me would be my own little slice of Upper East Side heaven – thigh high stockings.
I didn't get the Wolford's (can you blame me at around $75 a pair?!) and to be honest I still have not tried them to this day but I have tried many other brands, fits, and sizes. Nothing worked. Every thing was either too long, too tight around my thighs, or slowly rolled further down my leg with each step I took so I just assumed thigh highs were not meant for me. Every now and then I'd give thigh highs another go and still nothing. I'd stretch them, soak them, or snip them just a little to loosen the tops but still could never pull them off.
That is until I tried these Vienne Milano thigh high stockings.
These thigh highs are amazing. The material is super soft and comfy. The length is perfect for my legs so the extra material doesn't bunch up at my toes. They are pretty affordable (most stockings are priced under $30). They are durable and have been Myla claw scratch tested (not on purpose, but they survived!). Most importantly, they don't cut into my thighs and they don't fall down as I move around throughout the day.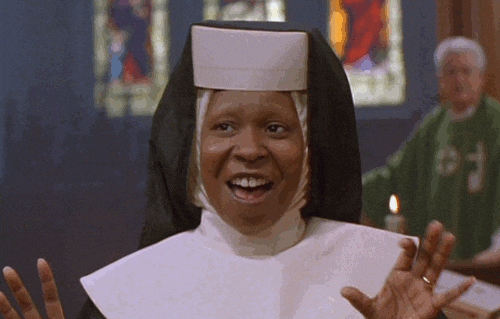 Thigh High Stockings
As I said above, I've been using thigh high stockings as a transition tool for spring. It's still too cold to wear dresses without stockings but traditional pantyhose just feel so fall. Not to mention, I find it hard to wear pantyhose under thin spring dresses like the one I have on because you can see where they sit on my body under the dress and that's not a cute look! Thigh highs under skirts and dresses still provide warmth but also show a little leg for a fun and sexy spring vibe. These particular thigh high's lay smoothly under your clothes for a cleaner look.
For this look, I chose a paisley maxi dress with a few slits and a lace up back. I paired the dress with a distressed denim jacket for a little extra warmth and a laid back feel. I really liked the red booties with the red dress but I felt that the look needed something more so I added a yellow necklace for contrast.
Quick Tip:
If you're uncomfortable with thigh high stockings, I recommend getting comfortable in them with maxi dresses and skirts that have slits **slits are in this spring/summer so you'll still be on trend**
I get it. Thigh highs feel way more exposed than traditional pantyhose. It's an odd feeling to get used to. Wearing a maxi will make you feel confident that you're totally covered and nothing is hanging out where it shouldn't be. Then as you get more comfortable in your thigh high stockings, you can get a little more risky.
These thigh highs will be on repeat throughout the summer for date nights as temperatures like to dip pretty low at night out here.
Do you have a pair of thigh high stockings that you love? Let me know in the comments below!
I bought my dress last spring from LF Stores but I linked a bunch of other ones below that will go great with thigh highs until it's warm enough to just wear the dress.
Dress: Revolve | Revole | Forever 21 | Forever 21 | Forever 21 | Lulu's | Lulu's | Lulu's || Jacket: Similar || Booties: Dolce Vita Jasper Booties || Stockings c/o: Vienne Milano
---
Wear your thigh high's to the office with a pencil skirt or wrap dress! 
Download She's Not So Basic's Work Wardrobe Checklist for other work wardrobe staples
I'm Michelle, the founder of life & style blog, She's Not So Basic. On the blog I write about all things related to style advice, self-love, finding happiness, and so much more while wearing both my heart and my scars on my sleeve. My path through life has been anything but basic and it's left me feeling lost, lonely, and insecure. Every day is a journey towards feeling confident and finding freedom one not-so-basic outfit at a time. Connect with me to see how we can work together, to tell me your #NotSoBasic story, or just to say hi!