Mossimo Supply Co. Velour Joggers // Lush Cold Shoulder Ruffle Top // Socks // Block Heel Booties
We moved!!! Againnn…
I don't really like to consider myself an expert at anything but if I HAD to, moving would be high up on the list. Mike and I moved to Colorado in August 2016 and since then we've moved 3 times. Before that, I moved 9 times on my own. And I also had to pack up and move my dad/sibling's house twice after my mom left. And I should probably add that I'm 26 for reference.
Sooo that's a lot of moves in a short amount of time. Over the years, I've picked up lots of tips and tricks for quick, seamless, and stress-free moves but the five sanity and time saving moving tips below are my absolute favorites.
Packing Timeline and Organizing Tips
Timeline:
I generally like to start packing a few weeks before my move. I've heard of people starting a few months in advance but I don't really like to live with a bunch of boxes for months at a time so I wait until a few weeks before to start making some moves with the move! I think the amount of time you allow for packing also really depends on how much stuff you have and how much time you have to pack each day.
Until Mike and I lived together I was single and in my late teens to early twenties. I only had enough stuff for one person and for the most part I only had what I absolutely needed because during those years I went from hostessing in a restaurant to a receptionist at a marketing firm to starting my own business. I never really had extra money to spend so I never really had a bunch of extra stuff to pack. For just me, a few weeks was plenty of time to pack and move.
When I moved my dad's house, I allowed about a month to a month and a half for packing and I went over to pack for a few hours pretty much every day. There were 4 people living in the house and everyone was capable for the most part of packing up their personal items on their own.
If you have a family with little ones, or a bunch of stuff, or work really long crazy hours you might need more than a few weeks to pack. You're gonna have to be the judge of that one!
Organizing
When I pack, I like to choose a designated spot for all of the boxes. When I lived in a 1 bedroom apartment, I used the kitchen table area. Since I've been living in 2 bedroom apartments, I use the second bedroom. It's really helpful having all of your packed things in one spot so you can always have a very clear view of how much packing you have left.
I don't like to tape boxes shut until everything is packed up because I might end up needing something that I didn't plan on needing… which brings me to my next point – labeling. When it comes to labeling, label everything and be clear about what's in the box and what room it's going into. Labeling everything that's in the box is really helpful for those moments you need to dig something up and can't remember which box you packed it in.
I always save canvas shopping bags (like from grocery stores or Lululemon) and before I go out buying boxes, I like to pack as much as I can into those kinds of bags. Then I tie the handles in a double knot to secure everything inside and staple a notecard to the top corner with the correct labeling information. Boxes can get super expensive and TBH sometimes way too heavy so using bags to move can make things a little easier. And if you hoard bags like me, you're gonna have to move them anyways so you might as well put some stuff in 'em and make them useful.
Okay, now for the fun stuff…
Sanity & Time Saving Moving Tips
1. Don't drive yourself crazy by trying to leave the kitchen stuff for the last minute.
Ain't no body got time for that, it gets hectic as hell, and TBH the kitchen is a great spot to use as an organizational home base in the weeks leading up to your move. Getting all your kitchen 'ish out of the way early in your packing stages will help you feel less overwhelmed.
Pick up/order these eco friendly disposable compartment plates and cutlery a few weeks or so before your move so that you have something to eat off of and leave out just the bare minimum pots and pans. I usually pack up my kitchen about a week or two before the move.
Bonus – ya don't have to do dishes for the week!! woohoooo!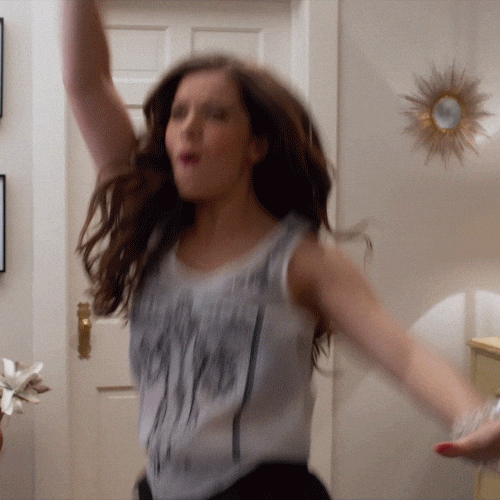 2. Buy Floor Sliders
If you're going to invest in anything for your move, invest in floor sliders! Floor sliders are made for both carpet and hard surfaced floors. Take it from experience, whoever you coerce/hire to help you move will most likely hug and/or kiss you for having these! It's SO MUCH EASIER to slide heavy furniture than to carry it. And when you're six months into your new home and itching to re-arrange your living room, it'll be a breeze!
Also, if you only have one dolly (or none at all!), you can use the floor sliders to push boxes to the designated rooms (as long as you don't have stairs to worry about!)
Treasure and Bond Bell Sleeve Sweater // Target JoyLab Leggings
3. Clean Out Your Closet EVERYTHING
So if I don't force my boyfriend to go through all of his things and get rid of whatever he doesn't use anymore, he'll bring all of his useless crap with us to our new apartment (love you if you're reading this babe!) For the life of me, I can't understand why people will clean out their closets before a move but forget to clean out their bathroom, kitchen stuff, junk drawers, and whatever else.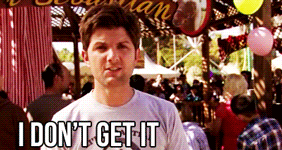 Now is the time to really do an inventory of everything you own. Get rid of the stuff you no longer use. Make a list of things that need to be upgraded or replaced. I'm not saying to get rid of everything you own, but the less stuff you have to move, the faster and better.
4. Pack Hanging Clothes With Garbage Bags & Label
My closet is super organized. It's separated by style and each style is organized by color – lightest to darkest. Aside from not wanting to take everything off the hangers, fold them in boxes, and rehang them in the new place, I really don't want to reorganize my clothes.
Starting all the way to the left, I grab about 10-15 hangers and tie them together with a rubber band. I've done this both with and without the rubber band and I think that using a rubber band makes a huge difference and is super helpful when it comes to actually moving the bunch of clothes. Next, I open up a garbage bag and poke a hole in the middle of the bottom. Then I pull the garbage bag over my group of clothes, pull the hangers through the hole, and then pull the garbage bag all the way down. The strings should be hanging down at the bottom of your clothes. Tie the strings together so that if anything falls off a hanger, you won't lose it. Finally, number the bag.
If you are using a white garbage bag, a sharpie should do the trick. If you're using a black heavy duty bag, grab some notecards/post it's, number the card, then staple it to the top corner of each bag. (I did it both ways for you guys to see!)
*Bonus
I assign each closet a color. For example, mine is pink, Mike's is blue, the coat closet is orange, and the guest room is green. When I label the garbage bags, I use the corresponding color so that if anything shifts or gets mixed up in the move, I know exactly which closet it belongs in at the new place.
Once at the new place, just hang everything in the correct closet in numerical order, rip off the garbage bags and cut/untie the rubber bands, and ta-daaaa! Hanging closet are all unpacked and ready to go!
5. Packing Delicates & Glassware
If you can, splurge on bubble wrap. You don't have to pack your breakables as carefully when you have bubble wrap so it makes the packing part go a little faster. After you unpack, save all of the bubblewrap to use again. I stuff mine into a few reusable grocery bags and put them up above a closet and forget about them until the next move. They will ALWAYS come in handy again, so if you can swing the splurge, I definitely recommend it.
If you can't, use your bathroom towels, kitchen towels, blankets, and socks to wraps your breakables. Heck, I've used my sweaters to pack up dinnerware and glassware in a pinch! Do whatcha gotta do! Also depending on where you live, your city might have free newspapers that you can use to wrap and pack. If they don't, local hotels, coffee shops, and grocery stores usually recycle their newspapers at the end of the day. Ask if you can take the papers off their hands for them.
And last but not least…
If you can somehow make it work, get to the new place to clean before you start moving all of your things. Out of my 12 moves, only 2 of them were ever clean enough to move into without cleaning myself and that's definitely only because they were both brand new and I was the first renter. I just can't get behind moving my clean things into someone else's filth. Buuttttt I'm definitely a germophobe so this part might not be that important to you.
I like to go in and clean the new place the day that I get my keys. I schedule my furniture move for two days after I get my keys. That gives me two days to clean and move the smaller things and my hanging clothes. My goal is to get everything except the furniture moved out of the old place before the movers/coerced friends arrive… especially if you hired movers. You usually pay movers by the hour so the more you can do on your own the better and your friends will really appreciate not being sucked into moving all of your things!
(and obvs don't forget your pup!)
Do you have any sanity and time saving moving tips? Tell me in the comments below!
---
PS: I cleaned out my closet and will be selling everything and donating the proceeds to the Aspen Hope Center
I'm Michelle, the founder of life & style blog, She's Not So Basic. On the blog I write about all things related to style advice, self-love, finding happiness, and so much more while wearing both my heart and my scars on my sleeve. My path through life has been anything but basic and it's left me feeling lost, lonely, and insecure. Every day is a journey towards feeling confident and finding freedom one not-so-basic outfit at a time. Connect with me to see how we can work together, to tell me your #NotSoBasic story, or just to say hi!