Without feeling like you forgot your shirt at home
My world has been turned upside down. For years… years, they (I dunno who 'they' is btw) have been telling us it's okay to walk around in a bikini but bra and undies? No way Jose.
I mean, they're essentially the same thing, cover the same parts, but the second you try to go night swimming in your unmentionables, the officer is all 'excuse me miss, but you can't just walk around in your bra and underwear'.
Well sir, fashion and Coachella say I can. While I'd never actually walk around in my underwear, I do really love the bra tops I've been seeing lately. Are bra tops the new crop tops? I don't think so but I'd like to think they've been warmly welcomed into the crop top family.
What is a Bra Top?
Well it kind of resembles a bra but its a little bit longer. It doesn't have to have the underwire like the Free People one I'm wearing to be a bra top. But basically, it's got enough length to pass for a crop top but it looks more like a bra. Here are a few that I'm pretty obsessed with right now: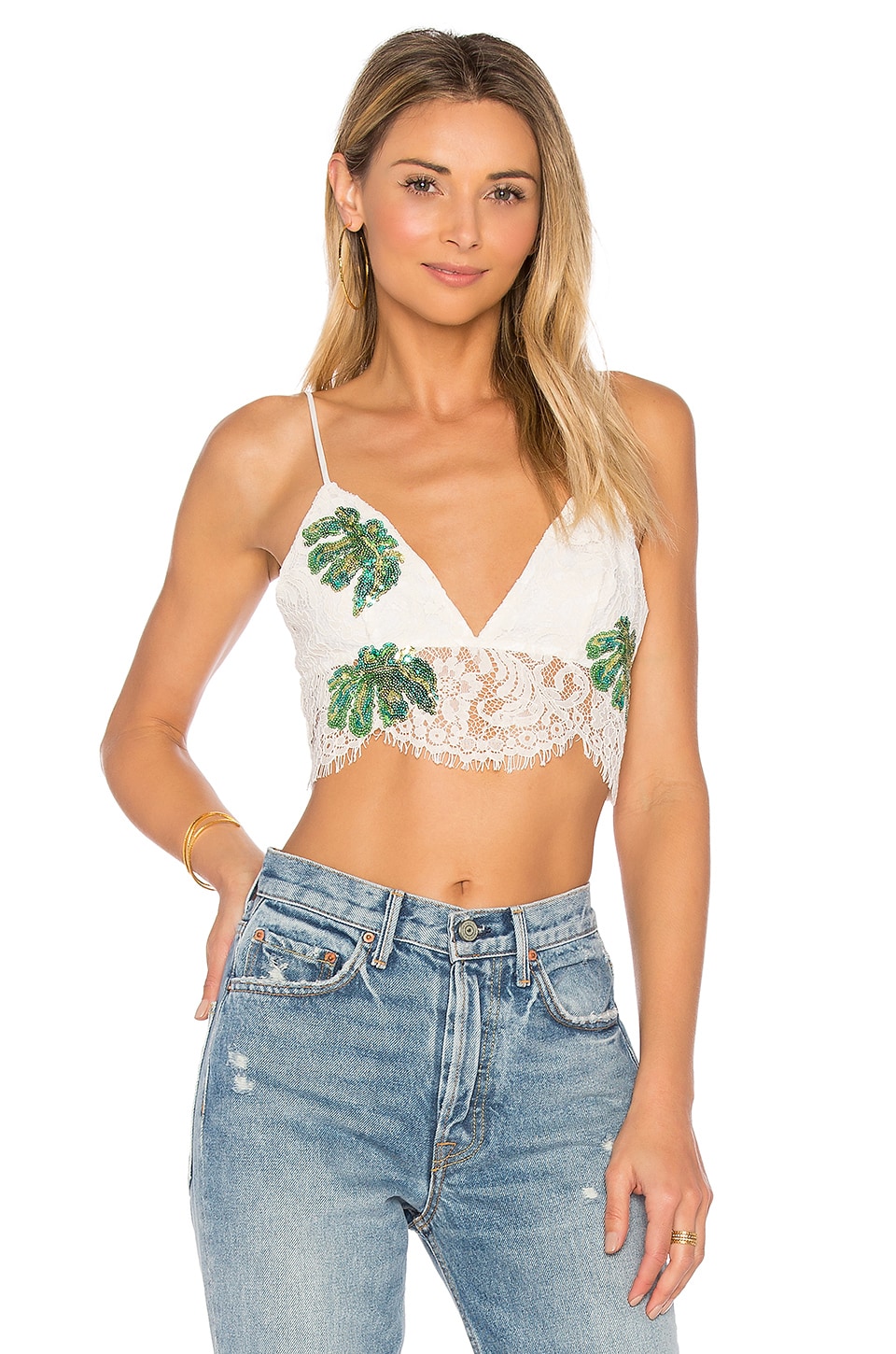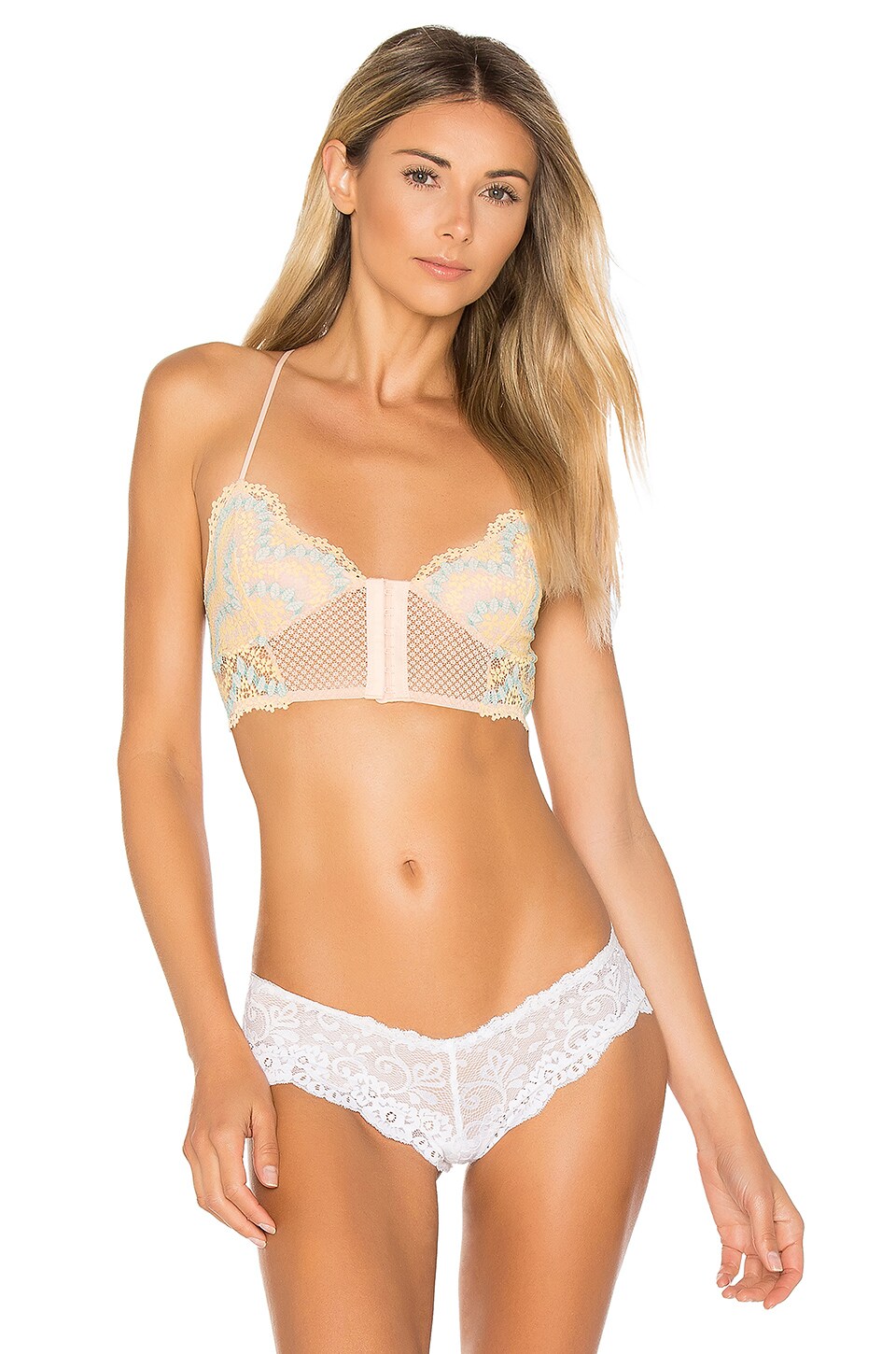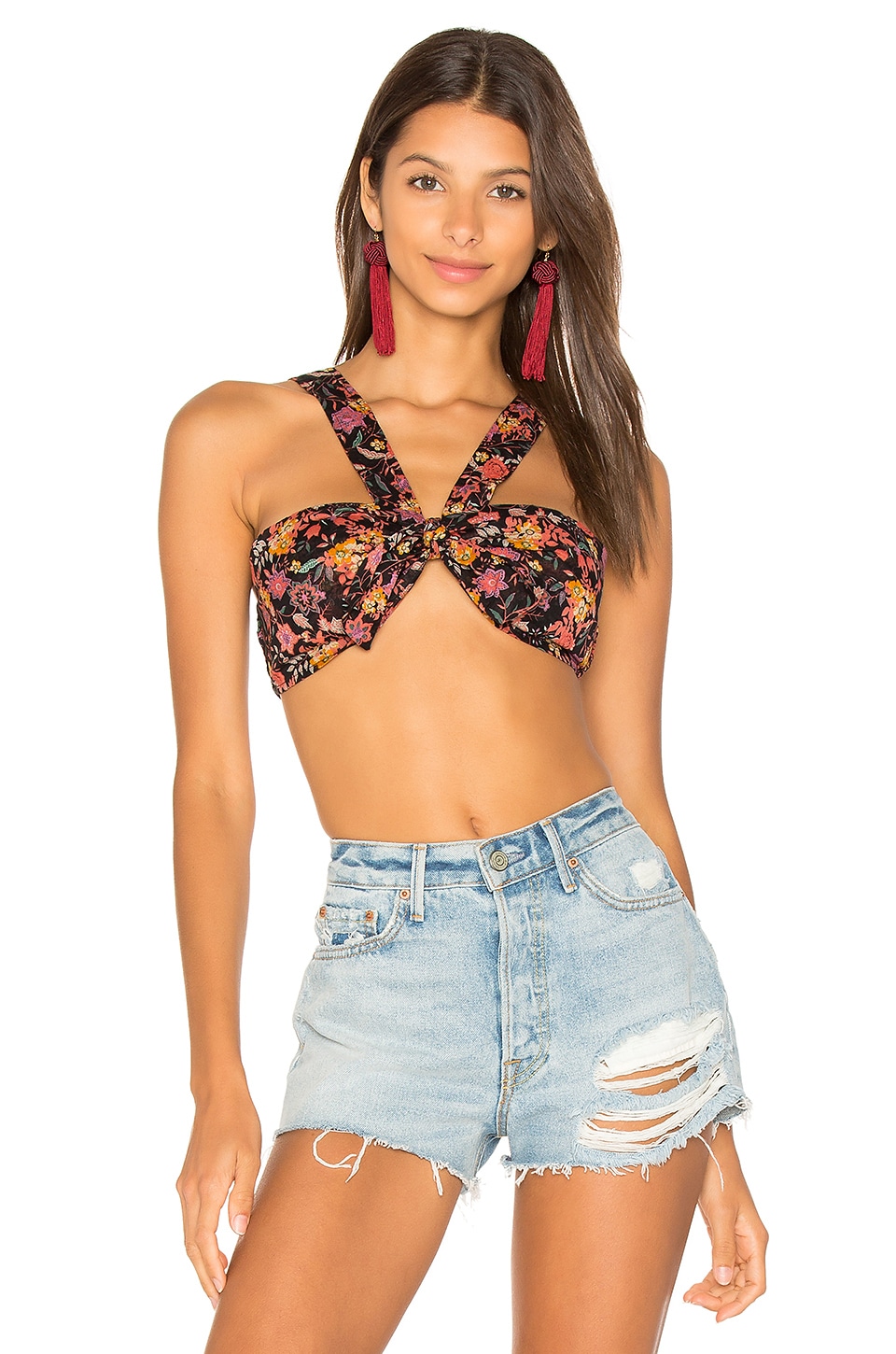 How Do I Wear It?
There are lots of ways to go about pulling off the bra top. Because it's a risky piece I think it's best to think your body first. Think about what makes you comfortable and uncomfortable. Our clothes are our armor to take on the day. They should make us feel confident. The only way this will ever happen is being honest with ourselves and dressing for our bodies.
Our clothes are our armor to take on the day. They should make us feel confident.
Click To Tweet
When I'm styling something out of my comfort zone, I start by thinking about what concerns me about the piece and what part of my body I feel most confident accentuating. For me with the bra top, I felt confident with my waist and uncomfortable with how much my shoulders would be exposed. A cropped jacket and high waisted skirt brought attention towards my torso and away from my shoulders. You can also wear it…
With a Shirt
You can wear a bra top over a tee shirt like they show it on Free People. Something worth mentioning… I have this bra top in both black and white. For me, the white tee shirt under the black top was not a good look but simply flipping the colors did the trick. I think it was a combination of black being a more slimming color so the black tee shirt made my shoulders feel smaller and I'm also pretty pale with really light hair so the contrast of black under white worked better for me.
If you put a tee shirt underneath I would go for mid or low rise jeans/shorts/mini skirt (whatever you feel best in) and let the tee shirt kind of hang where it meets your bottoms or tuck some of it in. Feeling a little sassy? Tying the tee shirt in a knot a little to the side looks pretty cute too, in case you were wondering!
A statement shirt under the bra top (think big ruffled shoulders or giant bell sleeves) would look so cute too! I'd pair it with bottoms that the statement shirt can be tucked into. Like really tucked. An A-line skirt would be great for this. You want to the statement shirt to lay as flat as possible along your torso so that your upper body does not appear bulky.
Without a Shirt
If you're going to wear your bra top sans shirt underneath like me, I suggest pairing it with a jacket so you don't feel over exposed. This will also allow you to let it all out when you sit!

I like a denim jacket over a bra top but then again, I wear a denim jacket over everything. Seriously, sometimes I procrastinate going to the grocery store and come 7:00am, I don't have milk for my coffee. I just throw a denim jacket over my PJ's instead of getting dressed. If you're not into denim jackets or just want to switch it up, bra tops are great under moto jackets, bombers, kimonos, and blazers.
I'd pair a bra top without a shirt underneath with some sort of high waisted bottom. My favorites are maxi skirts, wide leg pants, and jean shorts. I'd also pair it with skinny jeans and a blazer or tailored dress pants and strappy heels. Bra tops are sexy and revealing so it's always good to downplay the rest of your outfit. This will help create some balance.
Speaking of balance, is your closet balanced? Having a good balance between closet staples and trendy statement pieces is so important. Staples are the foundation of your closet.
Grab She's Not So Basic's Closet Staples Checklist to help balance out your closet.
---
Would you or have you worn the bra top? Let's talk about it in the comments below!
What I'm wearing:
I'm Michelle, the founder of life & style blog, She's Not So Basic. On the blog I write about all things related to style advice, self-love, finding happiness, and so much more while wearing both my heart and my scars on my sleeve. My path through life has been anything but basic and it's left me feeling lost, lonely, and insecure. Every day is a journey towards feeling confident and finding freedom one not-so-basic outfit at a time. Connect with me to see how we can work together, to tell me your #NotSoBasic story, or just to say hi!