This post has been sponsored by Banana Republic. As always, all opinions are my own. Thanks for supporting brands that support She's Not So Basic! 
---
I dunno about you guys but I'm so over the so basic fall must have like PSL's and blanket scarves. I'm moving onto not so basic must have's like tie-neck flannels and sleek black riding boots. Tie-neck flannels and sleek black riding boots – from Banana Republic more specifically – have quickly become my ultimate must have's for fall.
When I say I live in this flannel, it's kind of not an exaggeration. Some nights, I fall asleep in it because it's just SO comfy. And then I roll out of bed, throw on some yoga pants + my riding boots, rock them all the way to yoga, and then through the whole day. Both of these pieces are so just so versatile that I can't help but to wear them all the way from day to night! Or night to day. Whatever. Don't judge me!!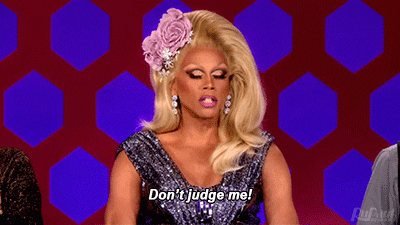 How To Take My Ultimate Must Have's for Fall From Day To Night
Taking my tie-neck flannel and sleek black boots from day to night is SUPER easy! Also worth mentioning, my flannel comes in a blue/white combo that is suuuuper cute as well! Okay, here we go.
Heading to Yoga
If you've been hanging around this not so basic corner of the Interwebs for the past few months or so, you probably know that yoga is my new favorite thing! I try to get to a class a few times a week and the rest of the days, I just practice at home by myself.
My BR tie-neck flannel looks super cute and laid back thrown over a hooded long sleeve yoga pullover. I like to keep the flannel unbuttoned. And my riding boots dress up the outfit a bit just in case I need to run any errands before yoga. And after yoga they keep my sweaty glowing legs/feet nice and warm.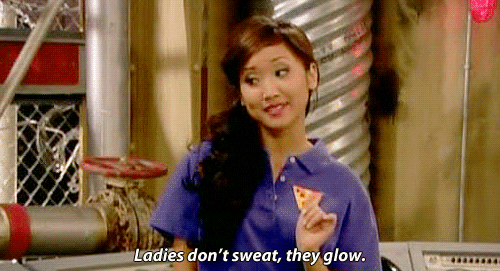 Coffee Shop For Work
After yoga I usually head home to shower before going back out to my favorite coffee shop to get some work done. And fill up on caffeine – obvs. I like to keep it simple by throwing a sweater over my flannel and wearing a pair of blue jeans with the riding boots. Don't forget to tie the neck tie part of the flannel into a bow and pull it out over your sweater.
Afternoon Meeting
I like to schedule my meetings for the afternoons, especially during the winter. Sometimes they are in person and sometimes they are via Skype but either way, I like to pull myself together. I find that when I feel good about how I look, I feel more confident, which positively impacts my work.
For my meetings I like to throw a LBD over my flannel and pair it with tights and riding boots. This time of year is tricky with the weather but I feel like I can get away with this look with or without snow. Just add a jacket accordingly.
Errands
I like to be as comfy as possible when running errands but still look cute because I can always use the extra confidence. After my meeting(s) I'll swap out my dress for joggers, boots/loafers for slides, and throw a denim jacket on top.
Errands usually include getting gas, trips to the bank or grocery store, the library, or mailing stuff. I feel like I spend half of my life waiting in line at the post office!!
Date Night
Date time at last! There's this little bistro in town called Jimmy's that Mike and I LOVE! It's always our go-to for date night. We like to hang out in the bar area instead of the main dining room but it's still a little fancy so I like to dress up my flannel with a lacy mini skirt, tights, a chunky necklace, and my riding boots.
What are your must have's this fall/winter? Let's about it in the comments below!
---
Shop My Banana Republic Ultimate Must Have's For Fall:
I'm Michelle, the founder of life & style blog, She's Not So Basic. On the blog I write about all things related to style advice, self-love, finding happiness, and so much more while wearing both my heart and my scars on my sleeve. My path through life has been anything but basic and it's left me feeling lost, lonely, and insecure. Every day is a journey towards feeling confident and finding freedom one not-so-basic outfit at a time. Connect with me to see how we can work together, to tell me your #NotSoBasic story, or just to say hi!