This post has been sponsored by Pamela Metamorphosis. As always, all opinions are my own. Thanks for supporting brands that support She's Not So Basic!
---
I don't know about you, but I feel like theres been this whole wave of self care lately. I can't get through a magazine or my Pinterest feed without seeing something about self care. The importance of Self Care. 10 Ways To Practice Self Care. How Practicing Self Care Made Me a Bagillionaire. JK on the last one but you see what I'm saying right? Self care is EVERYWHERE and it can be slightly totally overwhelming and frustrating for someone like me who has a hard time taking care of themself.
The Importance of Self Care
ICYMI, a few weeks ago I went to a retreat that basically forced me to take care of myself and it changed my life. Eat balanced meals. Read good books. Stretch. Take care of my skin. These things seem so normal, right? Well they weren't for me for a really long time. As I stopped taking care of myself, I started to fall apart and then the rest of my life fell apart too.
And you may be thinking that you can't stop to take care of yourself because you are too busy taking care of the rest of your life, right? Job, house, kids, school, etc. Well as my friend Amanda from The Light Owl says… "You can't pour from an empty cup". I like to think of self care as a way to refill my cup so I can then help fill the others, you know?
Self care isn't scary and it isn't selfish. Something about it changes your perspective and slows your mind down. This sounds crazy, but things just start making sense once you nourish yourself. In fact, self care is so amazing and life changing that I think you should make a whole day of it every once in a while, if possible. I know that making a whole day dedicated to self care is easier said than done. Some of us have super busy jobs. Or kids. Maybe both? Or a ranch full of pups to take care of (<— if this is you, are you hiring? I can relocate!)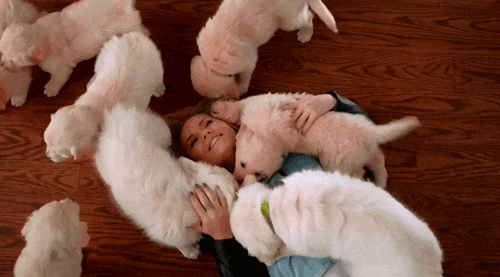 I get it. Or maybe you don't think it's scary or selfish at all but you might think taking a whole day off would probably be better spent doing something more productive than taking care of yourself. Right?
Well this is where I tell you you're wrong. If you're running around like a chicken with it's head cut off trying to take care of everyone else in you're life BUT yourself, you will eventually burn out. And then you're going to HAVE to take some time off to relax. AKA take care of yourself. AKA SELF CARE!
So if self care is inevitable (which it totally is), why not work it into your schedule, on your own terms, the way YOU want it… instead of waiting for the burnout to catch up to you and then being forced to take care of yourself? **I'd also like to point out that burnout can come in different forms, both physically and mentally.
The Importance of a Self Care Day
It's super important to find ways to work self care into your every day schedule but taking an entire day to take care of yourself is like pushing a hard reset button on your life. I swear.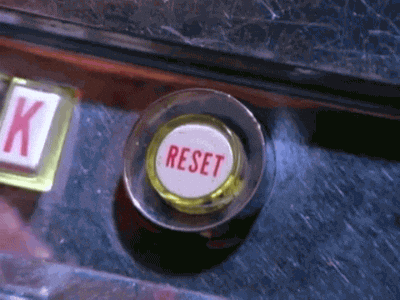 What's nice about having a self care day is you can plan in advance which will hopefully alleviate some of the "OMG I have a million other things I should be doing" stress. If you have PTO, schedule a day off. Kids? Talk to your SO and have them take the reigns for a day or maybe arrange for a playdate or sleepover at someone else's home.
The other great thing about a self care day is you can really take the time to explore which self care practices work for you. That way, when you're back to the hustle and bustle that life dishes out, you'll have some tricks up your sleeve to help you keep your cup full so you can keep on filling the others. And if you feel like a full day is too much, even just a few hours of doing things just for you will make a huge difference in your life. Just pick a few of your favorites from the list below!
How To Have The Ultimate Self Care Day
If you're going to splurge on a whole day just for you, YAYY!! I'm so stoked for you! You are going to love it and you SO deserve it. Below is a schedule of my ultimate self care day. If you aren't into some of these, I have an extra list down at the bottom of other self care ideas you can swap mine out for. If it's possible, try to unplug for the whole day. Let the people you speak to on the reg know that you're taking a day for yourself and they won't be able to reach you. Don't check Instagram or Facebook. Just take the day for you.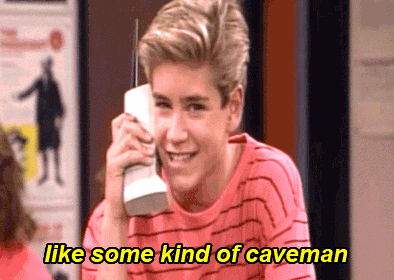 1. Light Your Favorite Candle
Our sense of smell is the most sensitive of our senses which is why I like to start my day with lighting a candle. As soon as I get out of bed, the first thing I do is light a candle with a comforting scent. If you're a slight hot mess like me, find a lighter before you go to sleep and put it next to your candle so that there's no reason to skip this step first thing in the morning and/or stress yourself out looking for a lighter.
2. Add Some Tea To Your Life
If you can, skip the coffee today and just sip on tea. If not, try swapping some of your coffees for tea. Tea has less caffeine than coffee which will help you relax for the day.
3. Take Extra Time To Care For Your Skin
You should already have a daily skin care routine but since you shouldn't be in a rush on your self care day, really take your time caring for your skin. Exfoliate. Use a face mask. Do whatever you normally skip while thinking 'ughhh if only I had more time!'.
I use Pamela Metamorphosis products to care for my skin for a number of reasons. First, I'm obsessed with the way they smell. Every single product smells amazing. Next, I believe in what they believe in. Skincare shouldn't be complicated and it shouldn't contain harsh chemicals. Also, they keep it real about 'aging skin' which gets a bad rep. All of our skin is aging and no matter our age, skin type, or tone there should be a simple solution. Finally, they created simple skincare solutions which work wonders.
My Favorite Skincare Products:
I don't know if you can tell by the pictures, but I definitely use this product the most. It is so refreshing and exactly what I need to get moving in the morning. Just a couple pumps goes a long way so this bottle will definitely last you a while. Plus it smells aaaamazing!
Okay, this one smells amazing too. This scrub is super gentle but definitely gets the job done! It's meant to be paired with the exfoliating mask below.
This is going to be my best friend this winter! The papaya enzymes in this mask (which can also just be used as an exfoliator) dissolve dead skin cells which then leaves your skin smoother and brighter. Use 2-4 times a week for 3-5 minutes.
This sensitive skin face wash is meant for all skin types. It's super smooth and luxurious. I like to use it at night after a day of wearing make up because it's gentle enough to remove make up from around the eye area.
I've never really been prone to dry skin until I moved to CO last year. This green tea moisturizer whipped my skin back into shape. I am obsessed with how this product smells and I love that it doesn't leave my skin feeling heavy and sticky like most moisturizers.
Shop all Pamela Metamorphosis products HERE
4. Color Outside
Coloring is super therapeutic and coloring outside is like therapy on steroids. I looove to color outside on the patio, even if it's cold. I bundle up in warm clothes, wrap myself in a blanket, and sip on some hot tea. And if it's sunny and hot throw on your favorite swimsuit, make a pitcher of iced tea, and don't forget your sunscreen!
5. Get Crafty or Bake Something
Doing a craft or baking something can fulfill our natural needs to be productive without sabotaging our self care plans. Learning a new craft or enjoying a warm gooey homemade brownie gives us a feel-good sense of accomplishment.
6. Read A Funny Book
Get out of your own head and into someone else's with a funny book. Let's Pretend This Never Happened and Furiously Happy by Jenny Lawson are my two current favorites They are literally the definition of LOL.
7. Curl Up In Bed and Watch TV for a Couple Hours
My bed is my safe place and my happy place. I usually try not to get in bed until the end of the day when I'm ready to turn in because if I'm not careful, I can literally stay in bed for days. However, on self care days I like to cheat! Curling up in bed with Netflix on for a couple hours smack in the middle of an afternoon is sometimes exactly what we need.
8. Stretch/Yoga
I like to stretch after my mini TV break to wake my body back up. If it's warm enough outside, I love to do this on the patio. Another couple of things from Pamela Metamorphosis that I love are their Fresh face wipes and sunscreen. The sunscreen doesn't feel gross and sticky like regular sunscreen and once again, it smells amazing. If I do yoga out on the patio I always make sure to have sunscreen on because the sun out here in Aspen is super intense. After stretching/yoga, I like to use the Fresh wipes to clean my face and ya know, freshen up!
9. Give Yourself a Makeover
I think giving yourself a makeover is another one of those fun, feel-good sense of accomplishment activities. Hop onto YouTube and search for some makeover tutorials. If you mess up, grab a Fresh wipe and try again.
Bonus: Take Yourself On a Date
If you're makeover went well, take yourself on a date and show it off. Heck, if it didn't go well take your natural gorgeous self out on a date anyways! Don't get me wrong, I love my boyfriend and I love going on dates with him but there is something super rewarding and empowering about taking myself out which IMO is the perfect way to end a day of self care.
Feeling Spendy?! $$$
Self care doesn't have to be expensive. However, if you feel like splurging on yourself, your self care day is totally the day to do it. Add one, some, or all of these to your self care day schedule if you're feeling spendy!
Massage
Massages can be pricy but they are usually SO worth it. Benefits of massages include reducing stress, pain, and muscle tension. We store trauma in our bodies so having someone physically work them out can be super relieving. Check Groupon for more affordable deals!
Float Therapy
I don't know if this is a thing everywhere but it's totally worth a google search. The spa I go to here in CO offers float therapy and I love it. You basically float in a pod of salty water (it's way cooler than that sounds, I swear!) for an hour and it's really relaxing.
New Shoes or Make Up
I have some body image issues so I choose to avoid anything that can make me feel bad about myself on my self care days. If I do feel like shopping, I like to buy shoes or make up… both ultimate feel-good purchases that won't leave you feeling like you need to lose weight or get bigger boobs.
Private Yoga Lesson
If you're going to splurge on your self care day, I recommend putting a private yoga class high up on the list. I know I've probably been so annoying on Instagram lately talking about how much I love yoga but it's honestly private yoga lessons that made it happen. I wasn't able to feel the benefits of yoga in a regular class and so I assumed yoga and meditation weren't for me. Taking a private lesson allowed me to work at my own pace while being guided to find that peace and balance all the yogis talk about!
Alternate Self Care Ideas:
Journal
Meditate
De-clutter a room in your home
Go for a walk
Start a compliment jar
Having an ultimate self care day is great but it's super important to implement some of these into your everyday life! How do you like to practice self care?
<
I'm Michelle, the founder of life & style blog, She's Not So Basic. On the blog I write about all things related to style advice, self-love, finding happiness, and so much more while wearing both my heart and my scars on my sleeve. My path through life has been anything but basic and it's left me feeling lost, lonely, and insecure. Every day is a journey towards feeling confident and finding freedom one not-so-basic outfit at a time. Connect with me to see how we can work together, to tell me your #NotSoBasic story, or just to say hi!