Because we all know this one can get messy!
Year after year as spring and summer comes back around, I find myself mindlessly munching on Cheez-its (seriously, I can't stop) while scrolling through the 'Gram, soaking in all of the spring and summer outfit inspiration I can find.
One thing that remains constant year after year? I'm a total sucker for jean shorts and heels. I. Love. It. It's such an effortless yet sexy combination. So feminine yet cool. Sounds too good to be true, right? That's because it can be.
The problem with jean shorts and heels is that your outfit can go real south, real fast. All it takes is pairing the wrong shorts with the wrong heels to go from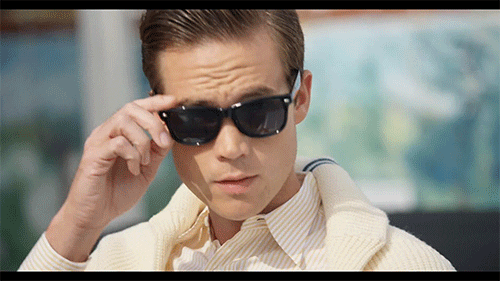 to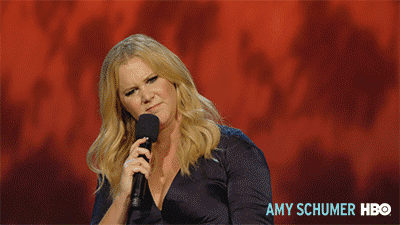 Now I know I know… there are technically no rights and wrongs with fashion… wear what makes you happy… yada yada yada… Buttttt I think it's safe to say jeans shorts and heels are an exception to the rule. If you're not careful with how you style this look, ya better stay faaaarrrrrr away from street corners!
But risky business aside, I think most of us can agree it's a pretty great combo. And if you're staring at your screen going nope… Nope… NOPE… just hang tight!
My Tips for Wearing Jean Shorts and Heels
The shorter the shorts, the lower the heel.
The longer the shorts, the higher the heel.
So simple, but so important. Super tight short cut-off jean shorts paired with really high platform pumps is not a look you want to be going for. The proportions are off balanced. If you MUST do short shorts and high heels I recommend going for looser shorts and platform wedges instead of pumps.
Also, go nude! With your shoes, silly!!! 
Nude shoes will help lengthen your legs and there's honestly something just so sexy, yet classy about nude heels to me. They will totally give you the confidence you need to pull off the jean shorts and heels look.
Three Ways to Style
Loose, slightly distressed jean shorts with a blazer and simple pumps. The blazer will add some structure to the outfit which gives us some wiggle room with our shoes but when in doubt, keep it simple! Platform pumps can be tricky with shorts so I recommend exploring other options or just keeping it simple. I like jean shorts that are cuffed as I think they go well with the tailored look of the blazer.
Bermuda or mid thigh length shorts with thin ankle strap heels. The open toe, thin ankle straps will add length to your legs which is really important with bermuda shorts. I like to pair the shorts with a pretty lace top to dress the look up a little bit.
Shorter shorts with block heels. This is my go-to for a spring date night or if I have a need to get dressy during the day. I like to pair lower block heels with shorter shorts because it helps keep the outfit balanced. Too short of shorts with too high of a heel usually creates a pretty trashy look. Also, the trick with short shorts and heels is to keep the shorts loose. I usually buy my shorts a size or two up and I like to pair the shorts and heels with a conservative top. This Lulu's blouse was perfect for the outfit. It's nice and loose but exposes your shoulders and collar bones for a little hint of sexy which is a must for me with date night looks.
Are you looking for more Spring Date Night outfits and date ideas?
Grab She's Not So Basic's Date Night Grid
---
What is you favorite way to wear jean shorts and heels? Let me know in the comments below!
Top: Lulu's || Shorts: CarMar | Revolve (similar) || Shoes: Steve Madden
What I'm Wearing:
Top: Lulu's || Shorts: CarMar | Similar || Shoes: Steve Madden
I'm Michelle, the founder of life & style blog, She's Not So Basic. On the blog I write about all things related to style advice, self-love, finding happiness, and so much more while wearing both my heart and my scars on my sleeve. My path through life has been anything but basic and it's left me feeling lost, lonely, and insecure. Every day is a journey towards feeling confident and finding freedom one not-so-basic outfit at a time. Connect with me to see how we can work together, to tell me your #NotSoBasic story, or just to say hi!