Hey friends! Happy Monday! This blog post is coming to you straight from the Aspen Airport/somewhere in the air between Aspen, CO and Dallas, TX!
I'm heading to Dallas for a 'mailer camp' this week. TBH, I'm not even totally sure what that means or what I'm in for. Someone I know through the Internet Marketing world called me last week sort of out of the blue. He said he's hosting a mailer camp and asked if I'd like to join. I said sure and he asked my birthday. Later that night I had an email in my inbox with a plane ticket booked to Dallas.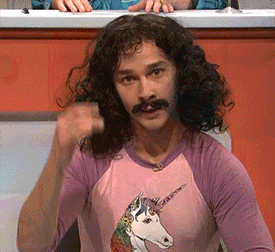 If you didn't already know… I own an email marketing business that I let fall to the wayside when my depression got really bad back in May. I basically took a chunk of money out of my savings account and told myself that I had until that money ran out to get my shit together. In the interim I decided to focus on my blog to keep me and my brain busy. But in a not stressful kind of way.
It's been great having time off but the money is starting to run out. The need to get my shit together and get back to work has been slowly creeping up and I've totally been dragging my feet on making moves. I haven't been sure if I want to jump back into mailing or dive head first into my blog. I've been stuck at this fork in the road for a while now. Buuutttt I've been all about reading the signs lately and if an invite to a mailer camp right when I need to get back to work isn't a clear sign, then I don't know what is. Sooo… mailer camp (whatever you are!), here I come!
What's In My Personal Carry On Bag
Okay, here's the thing. I'm not really big on the one carry on suitcase and one personal carry on bag rule. I like to use a cross-body purse while on my trips but they are pretty useless to use as my one personal item in an airport. Since my Gucci Disco bag is always my go-to, I don't really want to smush it in my suitcase while I carry a bigger tote bag through the airport. Instead, I make sure my tote has enough space for my cross body bag. Once I make it through security I take it out and throw it on. Then when it comes time to board the plane I just put my cross body bag back into my personal carry on tote because they are real sticklers about the one suitcase, one personal bag rule.
I use a $30 tote bag from Zara and it's amazing. Sometimes I feel like it's a Mary Poppins kind of bag. EVERYTHING FITS IN THERE! Since it's slouchy, I pack my books and laptop around the perimeter and then tetris the rest of my schtufff on in.
Laptop
Since I'm on a business trip, I guess it only makes sense to bring my laptop, ya know? But let's be real, even if I'm not on a business trip, my laptop always comes with. My laptop always goes in my personal carry on bag instead of the suitcase just in case they make me check my suitcase at the gate.
Grab my laptop skin or this one that I'm currently obsessed with and most likely going to order any day now.
Notebook
I always have a notebook with me, regardless of whether or not I'm on a business trip. Being a blogger, blog post ideas come to me at random times and I like to actually write things out with a pen and paper.
Chargers
I keep my laptop and my phone charger in my personal carry on bag. My Apple Watch and Magic Mouse chargers go in my suitcase. I like to keep my most important chargers with me in my personal carry on bag right from the get go, especially when I have a connecting flight. Sometimes if the plane is super full they make you check your bag last minute at the gate and when that happens to me, I usually forget to grab my chargers. Then if my connecting flight is delayed I might need a charger from my suitcase and won't be able to use it if I had to check my bag.
Coloring Book
I looooove to color! In fact, coloring is my secret weapon for de-stressing on the go. I always keep a mini coloring book in my purse but when I'm traveling, I bring a regular sized coloring book to keep me extra busy.
Markers
I really like to color with colored pencils at home but I think markers are more practical for coloring while traveling. Even though they make portable pencil sharpeners, I just think markers makes things way easier. If you happen to forget your sharpener but only brought colored pencils, then you will quickly run out of colors to use while on your trip
Reading Book(s)
I ususally bring two books with me in my personal carry on bag. One for entertainment and one for education. Today I brought The Subtle Art Of Not Giving A F*ck and The Seven Spiritual Laws Of Yoga.
Make Up Case
I keep my touch up makeup with me in my personal carry on bag. My main make up goes in my toiletry bag and I put that bag in my suitcase. Depending on what I have going on once I land, I don't always have time to go to my hotel room and touch up having a little touch up bag easily accessible is super helpful for keeping my confidence up.
Related: How To Boost Your Confidence While Running Errands
Glasses
So, I'm 26 going on 66. I've got a pair of reading glasses, distance glasses, and prescription sunnies. I like to keep all of my glasses with me when I travel because ya just never know when you're gonna need to see things.
Swell Water Bottle
Paying for water bottles in the airport is almost as bad as paying for water bottles at Disney. They are SO expensive and I'm all about staying hydrated while saving $$$. I bring my Swell water bottle with me and fill it up once I get through security.
Your Turn! What do you carry in your personal carry on bag? Let me know in the comments below!
---
Don't forget anything next time you pack with my packing checklist! Grab it now and save for your next trip.
I'm Michelle, the founder of life & style blog, She's Not So Basic. On the blog I write about all things related to style advice, self-love, finding happiness, and so much more while wearing both my heart and my scars on my sleeve. My path through life has been anything but basic and it's left me feeling lost, lonely, and insecure. Every day is a journey towards feeling confident and finding freedom one not-so-basic outfit at a time. Connect with me to see how we can work together, to tell me your #NotSoBasic story, or just to say hi!